INDUSEM2014 @ KGMU International Convention Center Lucknow, India
Theme: "Money, Management and Manpower in Medicine"
The 10thAnnual INDUSEM2014 was held simultaneously with the 9thAnnual Assembly of the Academic Council for Emergency and Trauma. This meeting was hosted by the King George Medical University and the Indian Institute of Management Lucknow in partnership with all the Medical Colleges in Lucknow from 13th October to 19th October 2014. Around 15 Medical Institutions from Uttar Pradesh Including Medical and Nursing Colleges hosted this Grand Decennial Conference.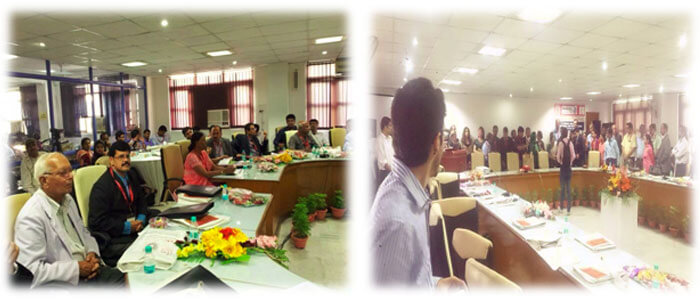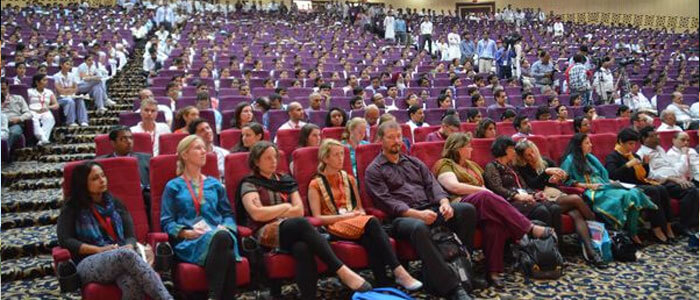 3500 Delegates participated from over 300 Medical Institutions across India and the United States.
Held over 7 days the Summit started off with a Curtain Raiser Event at the Uttar Pradesh Rural Institute of Medical Sciences and Research in Saifaii, India. The Pre-Summit was held at Indian Institute of Management Lucknow which was a stunning success and was attended by 200 HealthCare Leaders from across India. The Main Summit was inaugurated by Governor Shri. Ram Naik in presence of Dr. Abhishek Mishra, Science and Technology Minister in Government of Uttar Pradesh and Health Research Secretary of India Dr. VM Katoch. VariousOfficials of the Government of United States, India and Uttar Pradesh were Present at the grand Event.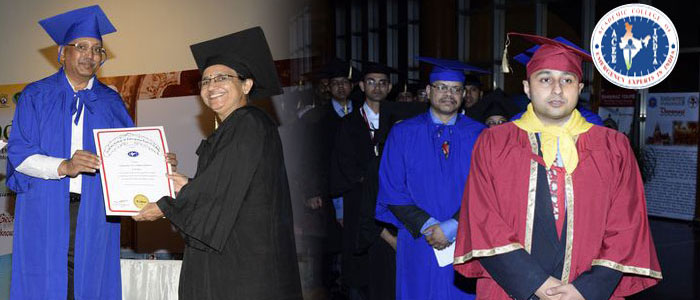 Alongside the Annual Meetings of INCIITTE , ACET, The Convocations of ACEE and ACEN , This year two Landmark National Round Tables on Road Safety and Organ Transplantation were held at INDUSEM where Government of India and United States came together to develop various Initiatives to advance the Public Health Agenda if Road Safety and Organ Transplantation in India.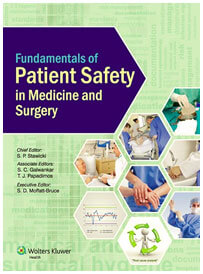 The Landmark Textbook of "Fundamentals of Patient Safety in Medicine and Surgery" was released during the event which is a mark of the INDO-US Partnership and its Commitment to Quality HealthCare.
INDUSEM2014 was held over 7 Days and attended by 3500 Delegates. INDUSEM has now directed its focus on delivery of Quality HealthCare across India with a vision to enhance patient safety and strengthen public health and develop skills in India.
About INDUSEM:
The INDUSEM mission is to envision and implement the future of Patient Care across the world. The partnership brings together Expert Educators, Inquisitive Innovators and Physicians supporting Safe Patient Care across India, United States and the World. INDUSEM is the Top International Partnership across the World and brings together Institutions, Individuals and Initiatives focused on improving patient care globally. Till date INDUSEM has reached over 50,000 Experts and its reach continues to grow daily. For more information, visit www.indusem.org
About The Annual INDUSEM Summit:
Annual INDUSEM Summits and Education Activities began in 2005. Since inception INDUSEM has attracted over 50,000 Delegates to its Annual Meetings and Education Programs where over 5000 hours of education have been conducted successfully to medical students, nurses, residents, faculty, policy makers and practicing doctors with over 200 Indian and American faculty Leading these efforts. The INDUSEM Summit is held every year in India as a Level One International Meeting by and between Experts in areas of Emergency Medicine, Trauma and Disaster Health who bring Basic Science, Clinical Medicine and Public Health under one united platform of Education, Research thus fortifying Science and Technology Relations between USA, India and the World. For More Information, Visit