On 17th May, 2016 The Emergency Surgical Pediatrics and Injuries Initiative for India (ESPI-INDIA) was established when INDUSEM-Academic College of Emergency Experts in India's Dr. Sanjeev Bhoi signed the "Agreement of Establishment"   with the Indian Society of Pediatric Traumatology President Dr. Ajai Singh and Dr. DK Gupta, President of the World Federation of Associations of Pediatric Surgeons (WOFAPS). Dr. DK Gupta will be the ESPI-INDIA Director.
"ESPI-INDIA" is being built with a focus on strengthening Pediatric Emergency Surgical Care and Developing Newer Academic and Clinical Subspecialties like Acute Care Surgical Pediatrics which are extremely importance to the practice of Emergency medicine.
ESPI-INDIA will bring together the specialties of:
Emergency Medicine
Pediatric Surgery
Pediatric Orthopedics
Pediatric Neurosurgery
Pediatric Emergency Medicine.
The mission is to develop systems, models and initiatives to regularize and improve the surgical care of sick children in the Emergency Departments with the aim to improve health status of communities.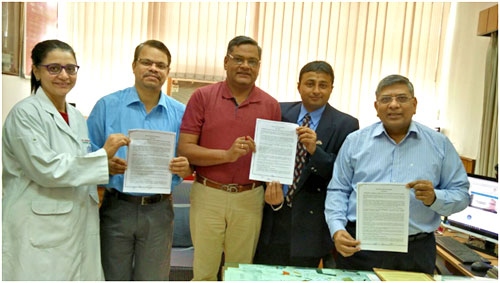 In a vast country like India, a large number of children die as they are not provided the best care at the first level of care. The lack of expertise and knowledge is the contributing major factor. ESPI-INDIA mission is to bridge this gap.  Building Academic and Clinical Initiatives in Education, Research and Patient Care with a focus on Emergency Pediatric Patients will be the guiding philosophy of this partnership.
The ACEE-ISPT partnership befits INDUSEM Ideology of "Connecting to Create". The last 11 Years of INDUSEM has seen physicians of India emerge as primary nation builders of the science of Healthcare.
Pediatric Traumatology and allied disciplines have contributed laterally to the development of HealthCare. In a country like India with vast land, cultural and infrastructure diversity, a good volume of emergency care is required within community setting outside hospitals. Medical Education in India also has a lot to credit to Physician leaders at Medical Colleges across India.The training provides primary care physicians and surgeons, the crucial capabilities which are vital to healthcare in the country. ISPT also supports up-skilling and continued professional development for primary care providers in various setting.
It is with these opportunities and similar thought process in mind that ACEE and ISPT Come together to build "ESPI-INDIA" with a focus on strengthening Pediatric Emergency Surgical Care and Developing Newer Academic and Clinical Subspecialties like Acute Care Surgical Pediatrics to include Pediatric Surgery, Pediatric Orthopedics and Pediatric Neurosurgery along with Pediatric Emergency Medicine.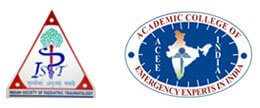 About INDUSEM
The INDUSEM mission is to envision and implement the future of Patient Care across the world. The partnership brings together Expert Educators, Inquisitive Innovators and Physicians supporting Safe Patient Care across India, United States and the World. INDUSEM is the Top International Partnership across the World and brings together Institutions, Individuals and Initiatives focused on improving patient care globally. Till date INDUSEM has reached over 50,000 Experts and its reach continues to grow daily. For more information, visit www.indusem.org
About ACEE
The Academic College of Emergency Experts was established by Leaders of INDUSEM to create a guild of expert clinicians who are have a mastery at providing safe patient care with high quality therapeutics based on latest evidence based medicine. The only Unique College in Asia ACEE only bestows affiliation after a rigorous coaching and testing process hereby maintaining its high standards of commitment to education and excellence. It surpasses the erstwhile ideology of existing academic colleges where affiliation is based on recommendation. The College offers its Fellowship in various areas of Emergency Medicine, Emergency Pediatrics. Toxicology, Emergency Nursing etc. For More Information. Visit:  www.acee-india.org
About ISPT
The Indian Society of Pediatric Traumatology (ISPT) is a leading organization in India promoting training and education of primary pediatric emergency care physicians and surgeons with special reference to pediatric surgical emergencies including trauma. ISPT is a non-profit organization. ISPT act as forum and platform to wide variety of primary care providers towards educational and professional development. ISPT promotes early quality management of Pediatric surgical emergencies including Pediatric Trauma – the academic discipline and specialty of primary pediatric emergency care physicians and surgeons and advocates multi skilling and competency based training programs for these clinicians.