ACEE Partner the Academy of Family Physicians of India (AFPI) organized the 15th World Rural Health Conference in New Delhi from 26-29 April 2018. The conference was organizedin collaboration with the World Organization of Family Physicians (WONCA) and WONCA Rural working party. The conference had more delegates from more than 40 countries across the across.
The conference witnessed four days of innovation in ruraland remote medicine with invited talks, oral and poster presentations and interactive workshops for soft skills training by experts working in rural areas of the world along with pre-conference exchange/ internship programs. The conference was officially inaugurated by the Shri. Venkaiah Naidu, honourable Vice-President of India and Chair of WONCA Rural working party Dr. John Wynn-Jones delivered the keynote address.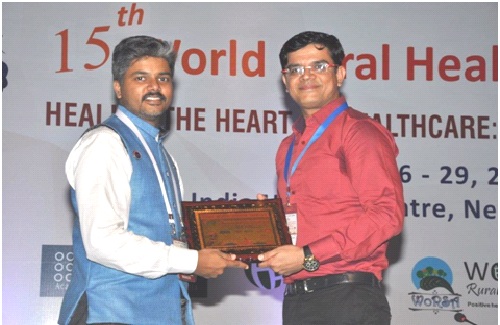 ACEE fellow Dr. Nisanth Menon N hosted two residents Dr. Lucia Calvofrom Spain and Dr. Mayara Floss from Brazil for a 10-day long internship at the Emergency Department at MOSC mission medical college hospital as part of the pre-conference rural health exchange programme. He was the only emergency physician from India chosen to facilitate training for residents on rural emergency medicine and received the 'Healthcare Leadership Award' for his pioneering work in the field of Rural Emergency Care.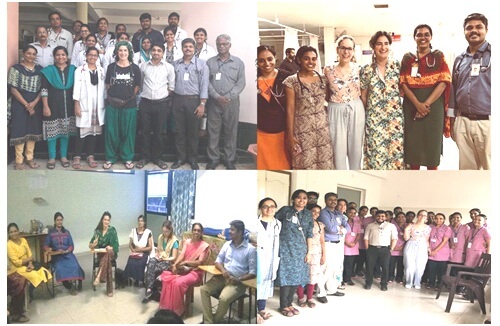 Dr. Nisanth was a part of the Wonca Rural Working Party round table meeting wherein he expressed his views on collaboarating with Wonca Rural and Emergency Medicine special interest groups with Emergency Medicine Association of India (EMA) to empower rural areas in the South Asia region with regards to quality emergency care.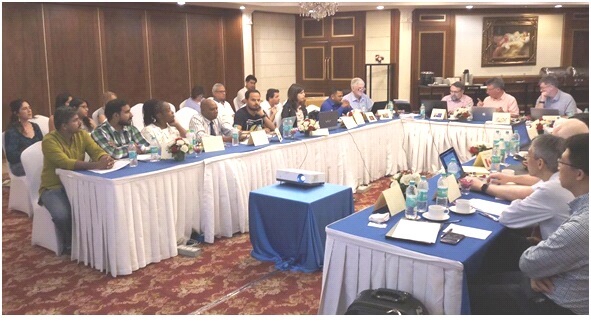 He lead a two-day workshop titled 'Rural Emergency Care Training for Physicians' – RECTIFY.The workshop was held in collaboration with WONCA Special Interest group in Emergency Medicine (EMSIG), WONCA Rural and the Academic College of Emergency Experts in India (ACEE).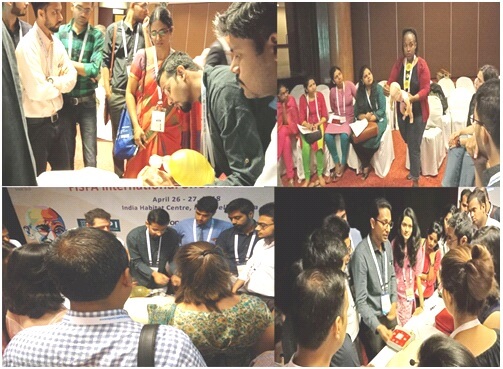 The Rural Emergency Care Training for Physicians (RECTIFY) workshop
The RECTIFY workshop spread across two days was an innovative emergency medicine training imparted to primary care physicians from rural areas. The objective of the workshop was to capacitate rural primary care physicians across the globe by training them in successfully stabilizing sick patients in resource-poor settings. The faculty included WONCA EMSIG members Dr. Joy Mugambi from Kenya and Dr. Lucia Calvo from Spain, whereas Dr. Murtuza Ghiya, Dr.Vrushali Saudagar, Dr. Vishnu and Dr. Khizar Ahmed were the faculty from ACEE apart from Dr. Nisanth.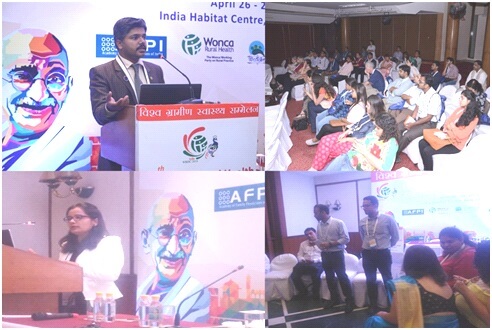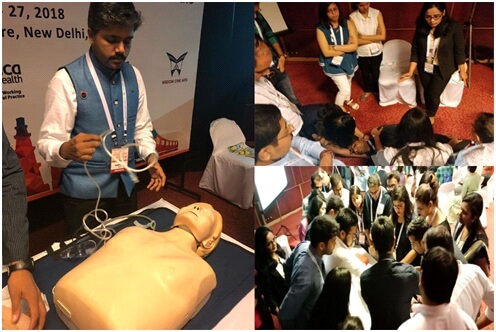 Delegates from more than 40 countries including Australia, Tunisia, Brazil, Japan, United Kingdom, Philippines, Africa, India, Canada and Malaysia participated in the workshop.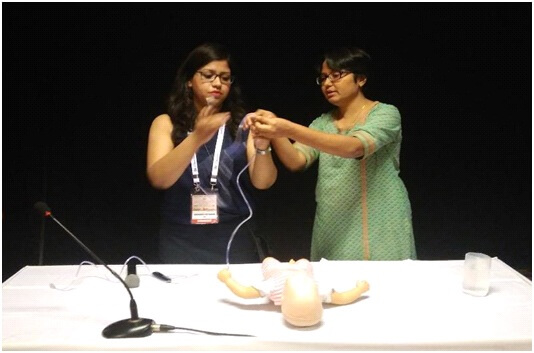 About Dr. Nisanth Menon, MD (EM), FACEE, M.Med (FM)
Dr. Nisanth Menon N works as Consultant Emergency Physician at MOSC Medical College Hospital. An alumni of Academy of Medical Sciences, Pariyaram, he also holds a fellowship in Family Medicine from Christian Medical College, Vellore and is certified in biostatistics from IIT, Kanpur. A fellow of ICMR and WHO, he has 8 publications in indexed journals, more than 30 oral papers and posters presented at various conferences,won 5 academic scholarships and awards and is a regular invited speaker for various international and national-level conferences. His special area of interest is rural emergency medicine, primary emergency care empowerment, critical illness research and wilderness Medicine.
About the Faculty
Dr. Murtuza Ghiya, MD (EM), FACEE, MRCEM is an alumni of St. John's Medical College, Bengaluru with additional training from United Kingdom and is presently Consultant Emergency Physician at DY Patil Medical College, Mumbai. He is a regular speaker at national and international Emergency Medicine Conferences and his area of interest is dealing with burnout among doctors. Dr. Vrushali Saudagar, completed her DNB in Emergency Medicine from Yashoda Hospitals, Hyderabad and is currently Senior Resident in the department of Emergency Medicine at BJ Medical College, Pune. Dr. Vishnu VK and Dr. Khizar Ahmed completed their MD (EM) from All-India Institute of Medical Sciences (AIIMS) and are currently Senior Residents in the Emergency Medicine Department of AIIMS.
Dr. Lucia Calvo is a Senior Resident in Family and Emergency Medicine at University of Barcelona, Spain and has worked with Medicine Sans Frontiers whereas Dr. Joy Mugambiis a rural family physician trained from Kangudo level V hospital and is currently working at Baringo County Government Hospital in Kenya. She is chair of Afriwon Renaissance (African Academy of Family Physicians) and National Vice-Chair of Kenyan Association of Family Physicians.
Related News :
About AFPI
The Academy of Family Physicians of India (AFPI) is an academic organization founded with the aim of promoting family medicine and primary healthcare. AFPI is also a member of WONCA (World Organization of Family Doctors). The academy is working towards empowering of primary care physicians in India for better health outcomes. AFPI advocates academic institutionalization of community health services. As an outcome of advocacy initiatives of AFPI the first MD family medicine program was started at Kozhikode Medical College, Kerala. Under PMSSY (Prime Minister's Swasthys Suraksha Yojana) all newly instituted AIIMS (All India Institute of Medical Sciences) have established a new department in the name of department of community medicine and family medicine.AFPI has supported equal professional opportunities and career progression for the primary care physicians at par with any other specialty. NHSRC (National Health System Resource Centre) conducted a national consultation on family medicine in partnership with AFPI. The academy is working for popularizing academic family medicine across the country. Visit http://www.afpionline.com/
About EMA
The Emergency Medicine Association was founded in 2015 during the INDUSEM2015 World Congress of Academic Emergency Medicine in New Delhi. EMA is the Official voice of competent Emergency Experts. Working towards provision of quality emergency care The EMA is an organized Guild of Emergency Leaders in Health and Medicine. Focused on Developing, Practicing and Progressing Emergency Medicine. EMA has a strong relation with partner organizations, individuals and institutions across the world. The EMA boasts of a strong DNA with its relationships which are geared towards potentiating growth. EMA has the support of the INDO-US Emergency and Trauma Collaborative, the Academic College of Emergency Experts in India and the Academic for Clinical Emergency Nursing in India. For More Information:www.emaindia.net
About INDUSEM
The INDUSEM mission is to envision and implement the future of Patient Care across the world. The partnership brings together Expert Educators, Inquisitive Innovators and Physicians supporting Safe Patient Care across India, United States and the World. INDUSEM is the Top International Partnership across the World and brings together Institutions, Individuals and Initiatives focused on improving patient care globally. Till date INDUSEM has reached over 50,000 Experts and its reach continues to grow daily. For more information, visit www.indusem.org