TOPCOM 2018: The 4thInternational Table Top Exercise and Communication in Disaster Medicine (TOPCOM VI) was held from 16th– 21st July at Universiti Teknologi MARA (UiTM) Selayang, Malaysia.
The conference was organized by the Emergency and Trauma Department of Hospital Selayang, in collaboration with multiple other agencies and organizations. Course Director for the event was Datuk Dr. Mohamed Alwi Bin Haji Abdul Rahman, Head of Department and Consultant of Emergency Medicine and Disaster Management, Seylang University Hospital, a tertiary teaching referral hospital in Seylang, Kaulalampur, Malaysia.
The pre-conference lanes was held on the first 2 days (16-17th) and covered a wide range of topics, including critical care, prehospital care and trauma, wilderness medicine, CBRNE, tactical medicine, ultrasound and many more The tabletop exercise was held for 3 days (19th – 21st). The tabletop exercise is a focused, comprehensive and beneficial guide that has been increasingly adopted and successfully incorporated by the various agencies of the international community. The purpose of this exercise is to facilitate constructive discussions and analysis of various emergency situations that are commonly faced – in an informal stress free environment. A scenario is described to the exercise participants, who would then decide what actions they would take. Often, the scenario is designed to change over time, with the facilitator providing updated information or changing conditions as the exercise progresses.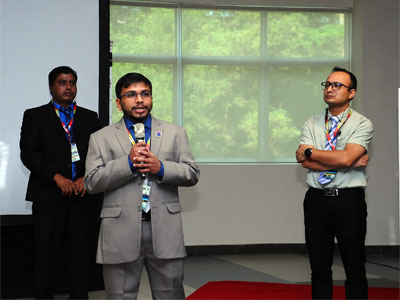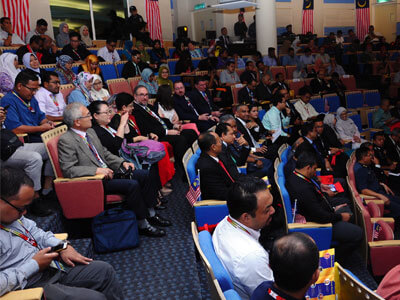 The conference and workshop was officially launched by YB Dato' Seri DrHilmi Bin HjYahaya Deputy Minister of Health, Malaysia.
The following various agencies that were invited as coordinators and subject matter experts are:
Ministry of health (KKM)
Hospital Selayang
University Malaya
Hospital Orang Asli Gombak
Police (PDRM)
Fire fighters (BOMBA)
SEARCCT Chemistry department (KIMIA)
Army (ATM)
Atomic Energy & licensing board (AELB)
Indian Institute of Emergency Medical Services (IIEMS)
National Disaster Management Agency
The speakers for the event were from Japan, Australia, Malaysia, USA, Ireland, Nepal, Singapore and India.The participants included Specialist, Medical Officer, Assistant Medical Officer, Staff Nurses and also paramedic and the first responder from various government agencies.
Dr. Ajith Venugopalan was invited as a speaker and subject matter expert for the TOPCOM VI. There were delegates who had real time experience with disaster, which added flavor to the event. In nutshell it was an amazing experience to share the knowledge with various experts in the field of disaster medicine and emergency medicine.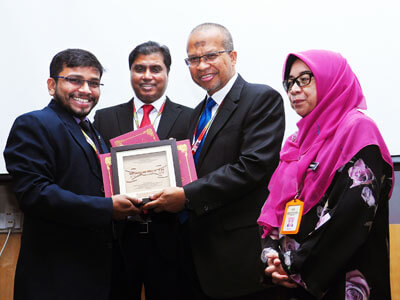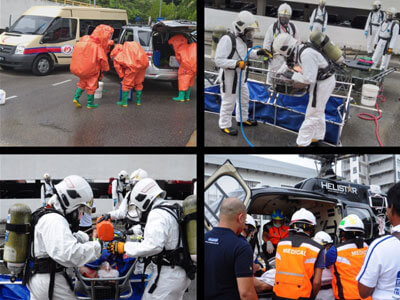 About Dr. Ajith Venugopalan MBBS, MD(EM)
Dr. Ajith Venugopalan is the Head, Department of Emergency Medicine at MOSC Medical College Hospital, Kolenchery, Ernakulam, Kerala. He has been a faculty for various national and international conferences. He was also a co-author for few handbooks related to emergency medicine. His special area of interest is Pre-hospital medicine and Disaster Medicine.Dr. Ajith is also the National EM Residency Program Coordinator, Emergency Medicine Association (EMA) of India.
Related News:
http://www.indusem.org/pariyaram-propagates-primary-emergency-care-2/
http://www.indusem.org/indusems-professor-sahu-teaches-at-topcom-malaysia/
About EMA
The Emergency Medicine Association was founded in 2015 during the INDUSEM2015 World Congress of Academic Emergency Medicine in New Delhi. EMA is the Official voice of competent Emergency Experts. Working towards provision of quality emergency care The EMA is an organized Guild of Emergency Leaders in Health and Medicine. Focused on Developing, Practicing and Progressing Emergency Medicine. EMA has a strong relation with partner organizations, individuals and institutions across the world. The EMA boasts of a strong DNA with its relationships which are geared towards potentiating growth. EMA has the support of the INDO-US Emergency and Trauma Collaborative, the Academic College of Emergency Experts in India and the Academic for Clinical Emergency Nursing in India. For More Information : www.emaindia.net
About INDUSEM
The INDUSEM mission is to envision and implement the future of Patient Care across the world. The partnership brings together Expert Educators, Inquisitive Innovators and Physicians supporting Safe Patient Care across India, United States and the World. INDUSEM is the Top International Partnership across the World and brings together Institutions, Individuals and Initiatives focused on improving patient care globally. Till date INDUSEM has reached over 50,000 Experts and its reach continues to grow daily. For more information, visit www.indusem.org
About MOSC Medical College, Kolenchery
Malankara Orthodox Syrian Church (MOSC) Medical College Hospital is situated in Kolenchery, in Ernakulam city, of Kerala state. The medical college is a1100 bedded super specialty hospital with reputed medical and nursing college attached. Through its skilled and committed panel of medical professionals, state of the art modern investigative and therapeutic equipment's and its strong thrust in the social welfare programmes, it has established itself as a center for excellence in the health care delivery and also in medical and nursing education.The department of Emergency Medicine under the leadership of Dr. AjithVenugopalan is the latest addition to this vibrant Post Graduate Medical College Hospital.For More Information: http://moscmc.org/