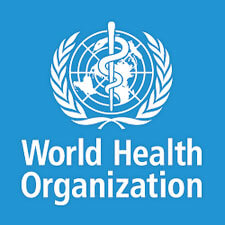 Dr. Soumya Swaminathan has been appointed Deputy Director General of The World Health Organization.
It is a proud moment for India when our very own Director General of The Indian Council for Medical Research is now the Deputy DG of WHO. The post of Deputy DG is the second higest post in WHO.
About Dr. Saumya:
"A pediatrician from India and a globally recognized researcher on tuberculosis and HIV, she brings with her 30 years of experience in clinical care and research and has worked throughout her career to translate research into impactful programmes. Most recently, Dr. Swaminathan was Secretary of the Department of Health Research and Director General of the Indian Council of Medical Research. From 2009 to 2011, she also served as Coordinator of the UNICEF/UNDP/World Bank/WHO Special Programme for Research and Training in Tropical Diseases (TDR) in Geneva. She has sat on several WHO and global advisory bodies and committees, including the WHO Expert Panel to Review Global Strategy and Plan of Action on Public Health, Innovation and Intellectual Property, the Strategic and Technical Advisory Group of the Global TB Department at WHO, and as Co-Chair of the Lancet Commission on TB. She received her academic training in India, the United Kingdom and the United States and has published more than 250 peer-reviewed publications and book chapters." Per WHO Website.
Dr. Swaminathan is an inspiration leader and has been supportive of The BIG DATA Initiative as well as translational research. She has connected Indian Researchers to Researchers world wide and also augmented a lot of innovative projects in India. Her appointment to The World Health Organization is a Big Boost to India's Global Engagement for Health Security and Sustainability. We at INDUSEM Thank her for all her support and wish her all the best. She leaves ICMR in a very strong position as Indian Researchers in Emergency Medicine and other areas continue to make a Global Impact" Said INDUSEM CEO Dr. Sagar Galwankar.
About ICMR
The Indian Council of Medical Research (ICMR), the apex body in India for the formulation, coordination and promotion of biomedical research, is one of the oldest and largest medical research bodies in the world. The ICMR is funded by the Government of India through the Department of Health Research, Ministry of Health and Family Welfare. ICMR's 26 National Institutes address themselves to research on specific health topics like tuberculosis, leprosy, cholera and diarrhoeal diseases, viral diseases including AIDS, malaria, kala-azar, vector control, nutrition, food & drug toxicology, reproduction, immuno-haematology, oncology, medical statistics, etc. Its 6 Regional Medical Research Centres address themselves to regional health problems, and also aim to strengthen or generate research capabilities in different geographic areas of the country. For More Information: www.icmr.nic.in
About WHO
The World Health Organization (WHO) is a specialized agency of the United Nations that is concerned with international public health. It was established on 7 April 1948, headquartered in Geneva, Switzerland. The WHO is a member of the United Nations Development Group. Its predecessor, the Health Organization, was an agency of the League of Nations. The constitution of the World Health Organization had been signed by 61 countries on 22 July 1946, with the first meeting of the World Health Assembly finishing on 24 July 1948. It incorporated the Office international d'hygiène publique and the League of Nations Health Organization. Since its creation, it has played a leading role in the eradication of smallpox. Its current priorities include communicable diseases, in particular HIV/AIDS, Ebola, malaria and tuberculosis; the mitigation of the effects of non-communicable diseases; sexual and reproductive health, development, and ageing; nutrition, food security and healthy eating; occupational health; substance abuse; and driving the development of reporting, publications, and networking. For More Information: www.who.int
About INDUSEM
The INDUSEM mission is to envision and implement the future of Patient Care across the world. The partnership brings together Expert Educators, Inquisitive Innovators and Physicians supporting Safe Patient Care across India, United States and the World. INDUSEM is the Top International Partnership across the World and brings together Institutions, Individuals and Initiatives focused on improving patient care globally. Till date INDUSEM has reached over 50,000 Experts and its reach continues to grow daily. For more information, visit www.indusem.org
Courtesy Google Image