Government Medical College Chandigarh spearheaded the establishment of the EMA~CPH Chapter (Chandigarh, Punjab and Haryana).
CRITICALEM2019 the Annual State Level Academic Assembly of the EMA~CPH Chapter was held on February 28, 2019.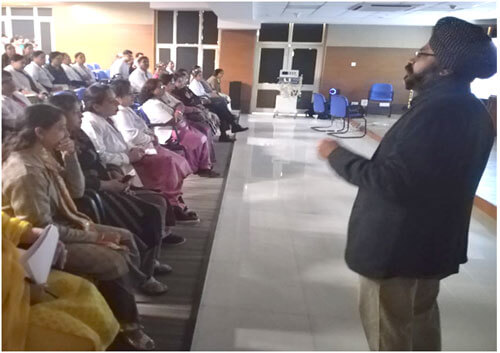 The academic feast was aimed at enhancing knowledge of physicians, paramedics and nurses in critical emergency care of near death patients.
Govt. Medical College and Hospital, Sector 32, Chandigarh hosted the inaugural state level meeting under the aegis of Emergency Medicine Association and Academic College of Emergency Experts in India.
Updates on Cardiopulmonary resuscitation, Pain management in ED and ICU, Mechanical Ventilation, Role of ED physicians and nurses along with Documentation in critical areas were discussed and debated.
High Intensity CPR, Handling Pain management equipment, Mechanical Ventilators were taught via short capsule workshops.
CRITICALEM2019 was led by Dr.Manpreet Singh Secretary of the Academic College of Emergency Experts.
Professors Dr Ravi Gupta, Dr LakeshAnand , Dr SukanyaMitra,Dr Jasveer Singh, Dr RashiSarna and Dr Madhu Arora along with Ms Amanvir Kaur ,Dept. of Nursing were faculty for CRITICALEM2019.
Prof. B. S. Chavan, Director Principal GMCH-32 inaugurated the Event and Prof. Ravi Gupta (Medical Superintendent, GMCH-32) was Guest of Honour.
Over 100 Delegates from all over the Twin States.
Related News: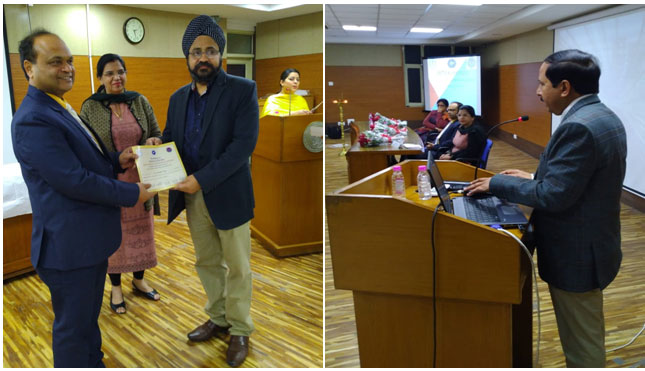 About EMA
The Emergency Medicine Association was founded in 2015 during the INDUSEM2015 World Congress of Academic Emergency Medicine in New Delhi. EMA is the Official voice of competent Emergency Experts. Working towards provision of quality emergency care The EMA is an organized Guild of Emergency Leaders in Health and Medicine. Focused on Developing, Practicing and Progressing Emergency Medicine. EMA has a strong relation with partner organizations, individuals and institutions across the world. The EMA boasts of a strong DNA with its relationships which are geared towards potentiating growth. EMA has the support of the INDO-US Emergency and Trauma Collaborative, the Academic College of Emergency Experts in India and the Academic for Clinical Emergency Nursing in India. For More Information: www.emaindia.net
About INDUSEM
The INDUSEM mission is to envision and implement the future of Patient Care across the world. The partnership brings together Expert Educators, Inquisitive Innovators and Physicians supporting Safe Patient Care across India, United States and the World. INDUSEM is the Top International Partnership across the World and brings together Institutions, Individuals and Initiatives focused on improving patient care globally. Till date INDUSEM has reached over 50,000 Experts and its reach continues to grow daily. For more information, visit www.indusem.org