Department of Emergency Medicine PES IMSR in association with EMA INDIA Andhra Pradesh Chapter Conducted the first State level conference EMANDHRA on Dec 9th & 10th. Dr. Appala Naidu Registrar NTR UNIVERSITY OF HEALTH SCIENCES, Vijayawada,AP was the Chief guest.
Dr. Appala Naidu expressed his wish of starting department of emergency medicine in all the hospitals and to start postgraduate degree in emergency medicine in all the Govt medical colleges very soon. need of the hour.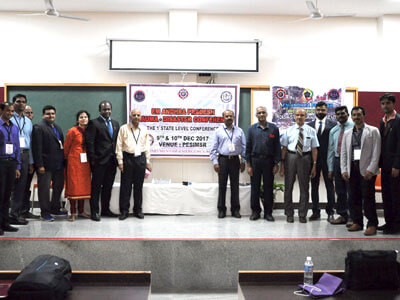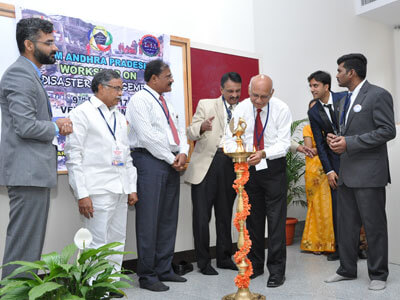 Dr Krishna Rao, Principal of PES Institute of Medical Sciences and Research stated that Department of Emergency Medicine is the face of the hospital and qualified legitimate emergency residents provides quality care and produces great improvement in the mortality and morbidity of the hospital.
Dr. Venugopal Rao, Medical Superintendent PES IMSR also Ex. Registrar NTRUHS who was instrumental in initiating compulsory BLS courses for interns &also conducted many workshops on disaster management was present at inauguration and gave loud voice in support of legitimate Postgraduate degree.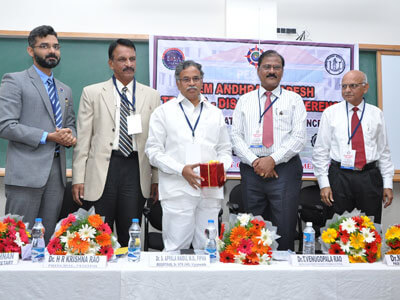 Dr. Vimal Krishnan, Principal Secretary EMA India has attended the conference as guest of honor and faculty complimented the organizing committee for taking lead in first conference and also stressed the need for many more conferences like this.
Esteemed faculty from various parts of the south India and Dr. Phanichandra Kantamnenian international faculty from Florida, USA gave their valuable talks on diverse topics on trauma.
INDUSEM, CEO Dr. Sagar Galwankar addressed the audience over Skype and congratulated the leaders for this landmark event.
About 140 delegates from various parts south India participated in the conference and refreshed their knowledge over the topics. Local and state media has given wide coverage for the event.
Related News:
About INDUSEM
The INDUSEM mission is to envision and implement the future of Patient Care across the world. The partnership brings together Expert Educators, Inquisitive Innovators and Physicians supporting Safe Patient Care across India, United States and the World. INDUSEM is the Top International Partnership across the World and brings together Institutions, Individuals and Initiatives focused on improving patient care globally. Till date INDUSEM has reached over 50,000 Experts and its reach continues to grow daily. For more information, visit www.indusem.org
About EMA
The Emergency Medicine Association was founded in 2015 during the INDUSEM2015 World Congress of Academic Emergency Medicine in New Delhi. EMA is the Official voice of competent Emergency Experts. Working towards provision of quality emergency care The EMA is an organized Guild of Emergency Leaders in Health and Medicine. Focused on Developing, Practicing and Progressing Emergency Medicine. EMA has a strong relation with partner organizations, individuals and institutions across the world. The EMA boasts of a strong DNA with its relationships which are geared towards potentiating growth. EMA has the support of the INDO-US Emergency and Trauma Collaborative, the Academic College of Emergency Experts in India and the Academic for Clinical Emergency Nursing in India. For More Information: www.emaindia.net
About PES INSTITUTE OF MEDICAL SCIENCES & RESEARCH
PESIMSR is located in tristate region Kuppam which provides services to 3 states (Andra Pradesh, Karnataka, Tamil Nadu) in the southern part of India. PESIMSR is an NABH accredited hospital and medical college with world class facilities. It is known for its affordable, scientific, ethical and high quality tertiary healthcare services to all.This institute has got a robust Emergency Department with an excellent academic section. The institute works with vision to emerge as preferred healthcare provider through quality, safety and reliability. For More Info: http://pesimsr.pes.edu/