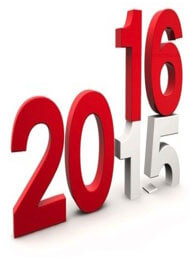 Review to Plan
INDUSEM Leadership concluded its annual review of the work done in 2015. This helped INDUSEM to chart its 2016 Agenda.
Riding on the success of the 11th Annual INDUSEM World Congress of Emergency Medicine at Delhi, INDUSEM Leaders excelled winning multiple International Accolades at various forums across the World.
INDUSEM Leader elected Chair of American Association of Women Emergency Physicians INDUSEM2015 Ends on a High Note!
INDUSEM also published its 2015 White Paper on Charting the Roadmap for Developing Academic Pediatric Emergency Medicine in India simultaneously in the PubMed Indexed Journals of Indian Pediatrics (Indian Academy of Pediatrics) and International Journal of Critical Illness and Injury Science (www.ijciis.org)
INDUSEM-ACEE-IAP-NBE Experts draft the Roadmap for Pediatric Emergency Medicine in India
With over 30 Pediatric EM Fellows in various stages of processes waiting or already inducted into the Academic College of Emergency Experts the PEM Academic Development is now on a strong footing. The PEM Annual Meeting now will be an annual feature of the INDUSEM World Congress.
The INDUSEM Journal Portfolio now includes multiple PubMed Indexed Journals where INDUSEM directly and via its leaders is actively involved in converting innovation into knowledge. JETS, IJCIIS, JRNP, JGID are prominent journals which INDUSEM is actively operating.
www.onlinejets.org www.ijciis.org www.jgid.org www.ruralneuropractice.com
2015 saw the INDUSEM Network support and make successful the Hind MahaKumbh at Nashik, Maharashtra. INDUSEM leadership helped International agencies prepare local health authorities towards Emergencies.
From Preparedness to Performance: INDUSEM-MVP Ready for Hind MahaKumb2015 @ Nashik, INDIA
The INDUSEM Public Health Agenda got a big boost when International Agencies supported the Jan Suraksha Abhiyan and Jeevan Jyoti Rashtriya Abhiyan. The annual Walkathon was led by Member of Parliament Dr. Pritam Munde.
Member of Parliament Dr. Pritam Munde Flags of Injury Prevention Walkathon: INDUSEM2015 Begins on a High Note !
INDUSEM Expanded is research Network by creating protocols for Muti-Center Research across Institutions in India. Multiple studies are already underway to make this network stronger.
In 2015 two major initiatives were launched focusing on Health Policy Development and Female Leadership in Medicine.
POLICY RESEARCH ANALYSIS & DEVELOPMENT FOR HEALTH AND NATION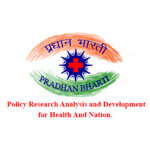 FEMALE LEADERSHIP ACADEMY FOR MEDICINE & ENTREPRENEURSHIP (FLAME)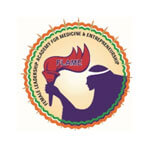 2015 also witnessed the Inauguration of the Emergency Medicine Association where the membership was offered without any dues and registration could be done by a High-Tech Digital Platform which was Smart Phone Compatible.

The INDUSEM promoted Advance Ultrasound in Trauma and Life Support Course lead by AIIMS is now an International Course with its Inaugural Course now held in USA in 2015
INDUSEM successfully held multiple workshops, courses and annual review courses in Emergency Medicine and its sub specialties of Disaster Health, Toxicology, Emergency Pediatrics, Emergency Sonology and Critical Interventions across India and United States thus reaching out to over 5000 physicians worldwide.
INDUSEM Recognition by Indian Post

A Special Philatelic Cover and Stamp was issued by India Post to commemorate this occasion and it was released by Post Master General Shri. Kashyap. This was a matter of great honor and pride for INDUSEM. It recognizes the hard work of the INDUSEM Team.
The 2016 Agenda will focus on:
Expanding the International work of INDUSEM including its expansion via NETWORK-ASIA:   Network for Emergency &Trauma WORK  in  ASIA: Launched by Ambassadors and High Commission Representatives from Japan, Maldives, Nepal, Sri Lanka, Bhutan, Afghanistan, in partnership with INDUSEM, this NETWORK claims to establish common initiatives to better the care of Emergency and Trauma Patients across the world.
Bringing the the Bhartiya Emergency Medicine for All Act (BHEMAA): Lead by INDUSEM Leaders Dr. BipinBatra and Dr. Vijay Shah BHEMA Act will enforce strict regulations so that every patient will have the right to Emergency Care and no healthcare facility can refuse any emergency patient.
Supporting the INDUSEM Quality Patient Care Mission by Quality Education, Quality Research and Quality Treatment Protocols across Emergency Departments in India.
The 12th INDO-US World Congress of Emergency Medicine will be held in Bengaluru with a Theme "Leading to Learn &Learning to Lead"
Fostering Research, Escalating Awareness, Imparting Knowledge and Creating Safe Patient Care Providers is the prime focus for INDUSEM in 2016…….
About INDUSEM:
The INDUSEM mission is to envision and implement the future of Patient Care across the world. The partnership brings together Expert Educators, Inquisitive Innovators and Physicians supporting Safe Patient Care across India, United States and the World. INDUSEM is the Top International Partnership across the World and brings together Institutions, Individuals and Initiatives focused on improving patient care globally. Till date INDUSEM has reached over 50,000 Experts and its reach continues to grow daily. For more information, visit www.indusem.org