INDUSEM has teamed up with longtime partner Santosh University (SU) to launch the Health Skills Mission thus supporting the Government of India National Skills Development Mission.
The launch of this Visionary Initiative by INDUSEM and Santosh University marks the beginning of a structured mission to build Health Care Skills across the social structure aimed towards increasing skilled allied healthcare workforce in India.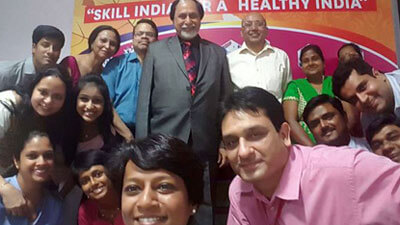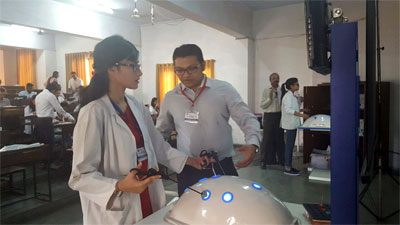 The training of trainers from various areas of Healthcare namely Ambulatory Clinics, Operating Rooms, Critical Care Units and Emergency Departments sets the stage for dissemination of Knowledge.
INDUSEM Leaders Dr. Aggarwal, Dr. Bhoi and Emergency Nursing Leader Ms. Nirmal Thakur participated in the launch program spearheaded by Dr. Sharmila Anand Director Santosh University and Dr. Mahalingam the Founder of Santosh University.
"Santosh University and INDUSEM have started this innovativeHealth Skills Mission which will have long lasting impact on the Healthcare in India. Dr. Anand and Dr. Mahalingam are Visionaries and deserve all due credit for having a commitment to advancing quality Healthcare which is second to none. INDUSEM-Santosh Creativity and passion is at its best when such this program advances to develop a Skilled& Healthy India. The leaders of INDUSEM wish them all the best" said INDUSEM CEO Dr. Sagar Galwankar.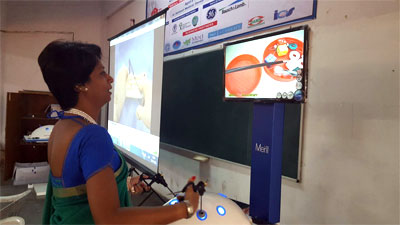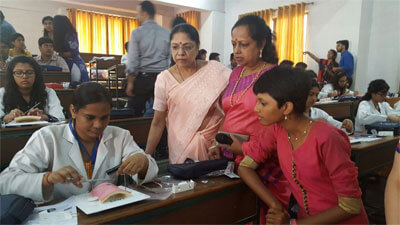 About Santosh University:
The Santosh Medical/Dental College and Hospital is a premier educational institution for medicine and dentistry established in 1995 in Ghaziabad. It is one of the best colleges for medical and dental education located in Delhi NCR. The college has now moved to gain the stature of the best medical college and a top dental university in India. The complex runs on the triple mission of promoting service along with education and research.The campus comprises top class and dedicated faculty who are both thoughtful and humanistic in their approaches. The upscale learning facilities as well as clinical experiences combine to come up with innovative learning methods, interdisciplinary focus and well-researched curriculum. For More Information Visit: http://www.santoshuniversity.com
About INDUSEM:
The INDUSEM mission is to envision and implement the future of Patient Care across the world. The partnership brings together Expert Educators, Inquisitive Innovators and Physicians supporting Safe Patient Care across India, United States and the World. INDUSEM is the Top International Partnership across the World and brings together Institutions, Individuals and Initiatives focused on improving patient care globally. Till date INDUSEM has reached over 50,000 Experts and its reach continues to grow daily. For more information, visit www.indusem.org
About the National Skills Development Mission:
The National Skill Development Mission was approved by the Union Cabinet on 01.07.2015, and officially launched by the Hon'ble Prime Minister on 15.07.2015 on the occasion of World Youth Skills Day. The Mission has been developed to create convergence across sectors and States in terms of skill training activities. Further, to achieve the vision of 'Skilled India', the National Skill Development Mission would not only consolidate and coordinate skilling efforts, but also expedite decision making across sectors to achieve skilling at scale with speed and standards. It will be implemented through a streamlined institutional mechanism driven by Ministry of Skill Development and Entrepreneurship (MSDE). Key institutional mechanisms for achieving the objectives of the Mission have been divided into three tiers, which will consist of a Governing Council for policy guidance at apex level, a Steering Committee and a Mission Directorate (along with an Executive Committee) as the executive arm of the Mission. Mission Directorate will be supported by three other institutions: National Skill Development Agency (NSDA), National Skill Development Corporation (NSDC), and Directorate General of Training (DGT) – all of which will have horizontal linkages with Mission Directorate to facilitate smooth functioning of the national institutional mechanism. Seven sub-missions have been proposed initially to act as building blocks for achieving overall objectives of the Mission. They are:(i) Institutional Training, (ii) Infrastructure, (iii) Convergence, (iv) Trainers, (v) Overseas Employment, (vi) Sustainable Livelihoods, (vii) Leveraging Public Infrastructure. For More Information:  www.skilldevelopment.gov.in/