The 7th Annual National Emergency Medicine Board Review of India Course (NEMBRIC2017) concluded at the National Board of Examinations (NBE) in New Delhi.
It is the Only Legitimate Academic Review Course in Emergency Medicine in India. It is Organized by the Academic College of Emergency Experts (ACEE), Emergency Medicine Association (EMA), &INDUSEM
Following Government Recognized Board Certified Emergency Medicine Educators conducted NEMBRIC 2017:
Prof.Dr. Bonnie Arquilla,  SUNY, New York (Course Director)
Prof.Dr. Praveen Aggarwal, AIIMS, New Delhi (Dean of ACEE)
Prof.Dr. Sanjeev Bhoi , AIIMS, New Delhi (Treasurer, ACEE)
Prof.Dr.Shakuntala Murthy, St John's Medical College, Bengaluru
Prof.Dr. Ashish Bhalla PGIMER, Chandigarh
Prof.Dr.Vikas Suri from PGIMER, Chandigarh
Prof.Dr.JayarajBalakrishnan, KMC, Manipal
Prof.Dr.KalpanaKelkar, BJMC, Pune
Prof.Dr.RajeshwariVhora, DPU Pune
Prof.Dr.BhaveshJarwani, NHLM Medical College, Ahmedabad
Prof.Dr.Manpreet Singh, Government Medical College, Chandigarh
Dr.Naman Agrawal, AIIMS, New Delhi
Dr.Siju Abraham Jubilee Mission Medical College & Research Institute, Kerala
Dr.Vimal Krishnan Jubilee Mission Medical College & Research Institute, Kerala
NEMBRIC 2017 was a 48-hour rigorous and well-structured academic endeavour, to give the participants a complete theoretical overview of various topics in emergency medicine. The sessions were well prepared and delivered by faculty in a very interactive way. The course was attended by around 80 participants converging from various parts of the country. These included MD and DNB residents in emergency medicine, practicing emergency physicians, departmental heads, navy personnel, surgeons, anaesthetists, internists and paediatricians. Catering to the needs of such diverse audience was a challenge which was well taken by the organising body. Strenuous effort put in by the speakerswas evident by the feedback from the participants during interactive sessions. The course particularly benefitted the residents in emergency medicine, who were pleased to attend the same and appreciated the efforts put in by the course faculty. Department of Emergency Medicine, AIIMS, New Delhi and NBE headquarters were very pleased to host the 5-day event which was well appreciated by all faculty and participants.
Rising number of participants every year at NEMBRIC is itself a tell-tale sign of successful academic endeavours and increasing awareness of academic emergency medicine among various medical disciplines. Members from all the strata of medical education, ranging from residents to professors come to a common platform and take back pearls from the academic extravaganza called NEMBRIC.
NEMBRIC brought to light the vision of Prof.Dr. Bipin Batra, Executive Director of National Board of Examinations (NBE)and Dr Sagar Galwankar, CEO, INDUSEM.
Testimonials:
Dr Ashima Agarwal Sharma, HOD Emergency Medicine, Nizam Institute of Medical Sciences,Hyderabad, India
The course was intensive and well structured. Each faculty took extra efforts to prepare the lectures so as to capture the attention of each and every delegate in the hall.  I have fallen in love with Dr Bonnie's approach to the student. I watched her interacting with almost everybody and raising the morale of students doing emergency medicine. The EM leaders like Dr Praveen, Dr Bhoi, Dr Bhalla, Dr Vimal and Dr Jayaraj have taught me how to teach my students in future. Dr Naman needs a special applause for his humility and well prepared slides on emergency ECG. Dr BipinBatra requires a special appreciation for providing a wonderful place to conduct the program with excellent logistics at NBE campus and for supporting the NEMBRIC course in totality. I can only say that over last 20 years since I joined postgraduation, I had attended many anaesthesia conferences and workshops. I have never seen that all delegates who were present at the start of day stay till the fag end of day. But this was different. This was unique experience. Despite of studying from 8 am -8 pm (all teachers were present at venue before time. Hats off to INDUSEM team for punctuality), I loved being a part of it. I promise that I shall attend it every year now on.
Dr Nisanth Menon,MD: Resident in Emergency Medicine, Academy of Medical Sciences, Periyaram, India
After being a resident in EM for nearly 3 years, it was really a haunting experience to sit in front of the books preparing for the final year theory exams. It was challenging to be in the sea of knowledge not knowing how to begin learning, in what direction to start with, what all topics to stress upon and so on. This was where NEMBRIC made a difference. With the team of Indian stalwarts in academic Emergency Medicine headed by Dr. Bonnie Arquilla, everything fell in place, with the right mix of guidance, thoughts, concepts and theories in EM being taught as in any adult learning experience. One would imagine how torrid a 5 days of 12-hour theory classes would have been, but the chocolates for answers yelled aloud, some breath-taking sessions by vibrant young 'emergentologists', few interlaced interactive sessions and the cool and comfy atmosphere provided by the National Board of Examinations kept the participants engrossed. NEMBRIC 2017 was a well conducted event which scaled academic heights of Emergency Medicine. It is a must attend CME for those pursuing serious academic Emergency Medicine"
Dr Akshay Kumar, MD Assistant Professor, Department of Emergency Medicine, AIIMS, New Delhi
NEMBRIC is the most comprehensive emergency medicine course known to me till date. The entire syllabus was covered by eminent teachers in the field. The beauty is that the emphasis was given on important things in each topic in the syllabus and personal experience was shared which makes it all the very interesting and fun.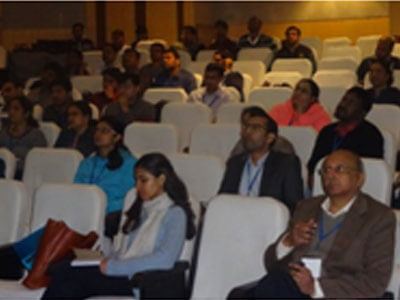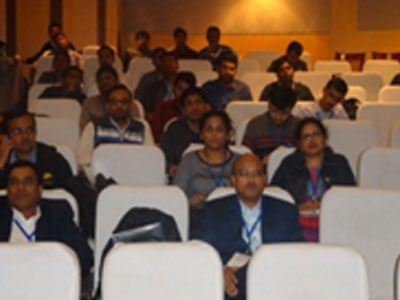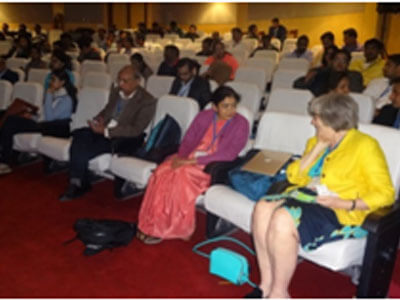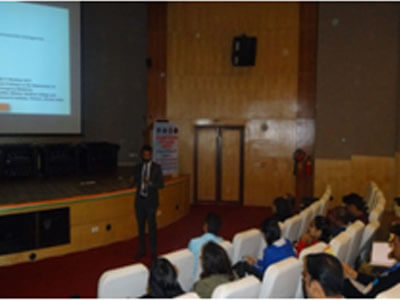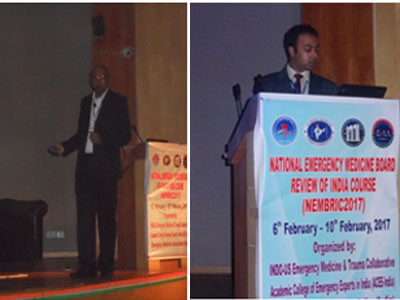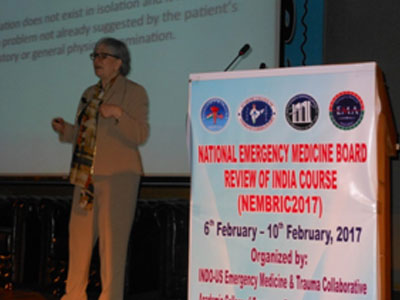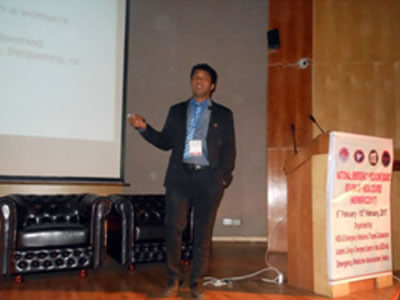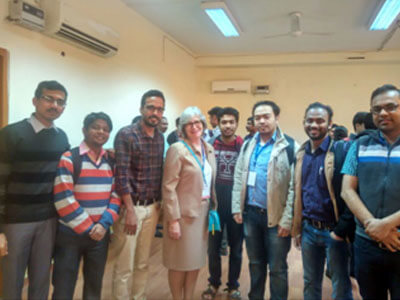 About INDUSEM
The INDUSEM mission is to envision and implement the future of Patient Care across the world. The partnership brings together Expert Educators, Inquisitive Innovators and Physicians supporting Safe Patient Care across India, United States and the World.  INDUSEM is the Top International Partnership across the World and brings together Institutions, Individuals and Initiatives focused on improving patient care globally. Till date INDUSEM has reached over 50,000 Experts and its reach continues to grow daily. For more information, visit www.indusem.org
About EMA
The Emergency Medicine Association was founded in 2015 during the INDUSEM2015 World Congress of Academic Emergency Medicine in New Delhi. EMA is the Official voice of competent Emergency Experts. Working towards provision of quality emergency care The EMA is an organized Guild of Emergency Leaders in Health and Medicine. Focused on Developing, Practicing and Progressing Emergency Medicine. EMA has a strong relation with partner organizations, individuals and institutions across the world. The EMA boasts of a strong DNA with its relationships which are geared towards potentiating growth. EMA has the support of the INDO-US Emergency and Trauma Collaborative, the Academic College of Emergency Experts in India and the Academic for Clinical Emergency Nursing in India. For More Information: www.emaindia.net
About AIIMS, New Delhi
All India Institute of Medical Sciences Delhi was established in 1956 and operates autonomously under the Ministry of Health and Family Welfare. AIIMS was the vision of RajkumariAmrit Kaur, the first Health Minister of India, to establish an institute of such nature in India. Today AIIMS is one the World's Leading Medical Education, Research and Patient Care Institute. For More Information: www.aiims.edu
About NBE
National Board of Examinations (NBE) is an autonomous body under the Ministry of Health, Government of India, and established in 1975 at New Delhi to standardizing postgraduate medical education and examination in India. The postgraduate degree awarded by the National Board of Examinations is called the Diplomate of National Board (DNB). The list of recognized qualifications awarded by the Board in various specialties and super-specialties are approved by the Government of India and are included in the First Schedule of Indian Medical Council Act, 1956. The National Board of Examinations conducts the largest portfolio of examinations in the field of medicine in India and perhaps at a Global level. During 2014, the NBE conducted exams for a record 150,000 medical graduates and specialists. Visit http://www.natboard.edu.in/