As we move into the 15th Year INDUSEM is proud to reflect on the achievements of 2018 as we look forward to be progressive in 2019.
OM
OM Launch Inks History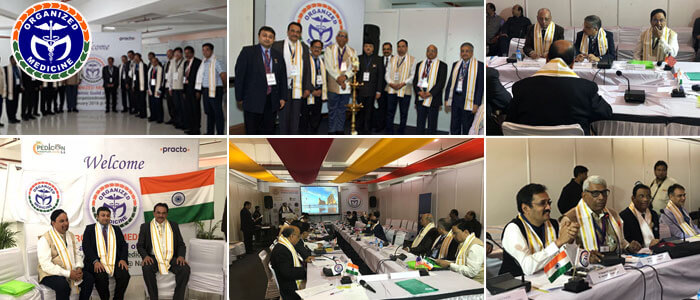 INDUSEM Spearheaded the Establishment of THE ORGANIZED MEDICINE ACADEMIC GUILD OF INDIA (OM) on 7th January 2018 at Orange City Nagpur. The Inauguration was held during PEDICON2018-The Annual Congress of the Indian Academy of Pediatrics. OM is a United Confederate of all Professional Organizations in Medicine namely The Indian Academy of Pediatrics, The Association of Surgeons of India, Emergency Medicine Association, Academy of Family Physicians of India, Association of Physicians of India, IADVL, IAPSM and many others. Website: www.organizedmedicine.in
INDUSEM BHARAT
EPICON2018Hyderabad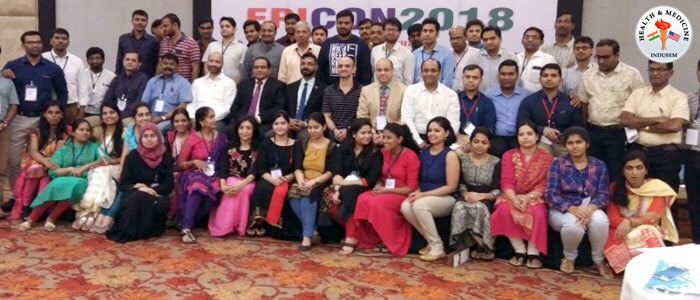 The Inaugural Emergency Pediatrics and Injuries Congress 2018 completed a successful home run on 14th February 2018. Held in Pearl City of Hyderabad EPICON started off with the Three Day Emergency Medical Pediatric Advances and Recent Therapeutics Board Review Course (EMPART2018). Epicon2018 Exhibits Excellence Education
EMIndia2018@Varanasi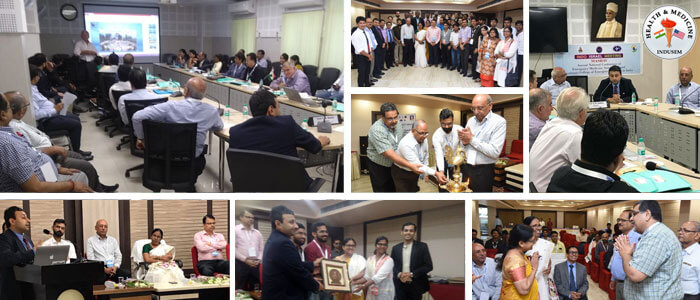 EMINDIA2018-The National Conference of Emergency Medicine, Finished with a Victory lap in Varanasi the Home Constituency of the Prime Minister of India Shri. Modiji.Starting from 19th July 2018 EMINDIA2018 was held at The Prestigious Banaras Hindu University (BHU). EMINDIA2018 – Victory In Varanasi !
NEMBRIC2018DELHI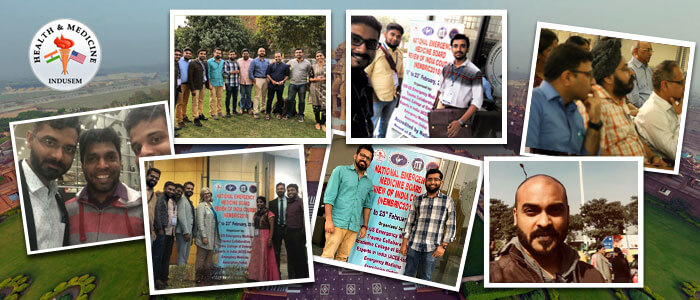 The 8th Annual National Emergency Medicine Board Review of India Course (NEMBRIC2018) concluded at the headquarters of National Board of Examinations (NBE) in New Delhi. Organized by the Academic College of Emergency Experts in India (ACEE), Emergency Medicine Association (EMA) & INDUSEM, It is the Only Legitimate Academic Review Course in Emergency Medicine in the country.
INDUSEM Global
AIM2018NYC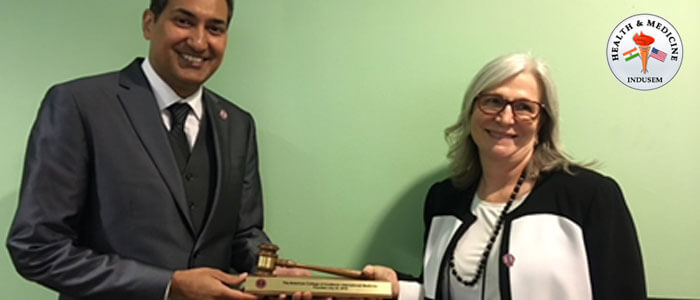 The 3rd Clinical Congress of The American College of Academic International Medicine (ACAIM) was held at SUNY Downstate Medical Center, NYC from 27th July to 29th July 2018.The ACAIM Annual meeting is named as Academic International Medicine (AIM) Congress. AIM 2018 @ New York : Moving Fast Moving Forward !
WACEM2018DOHA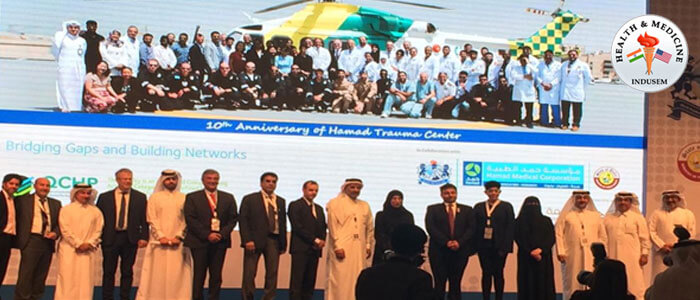 WACEM2018 – The 4th World Academic Congress of Emergency Medicine was held from 29th October to 4th November in Doha-The Capital of the Royal Nation of Qatar. WACEM2018 enjoyed the unrestricted support of the Ministry of Health of Qatar and The Hamad Medical Corporation as well as Qatar University. WACEM 2018 Royal Diwali in Doha
World Rural Congress 2018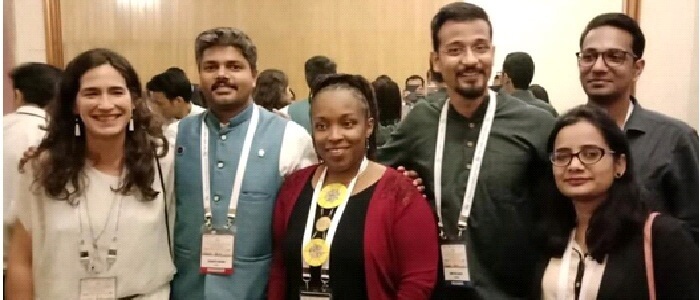 ACEE Partner the Academy of Family Physicians of India (AFPI) organized the 15th World Rural Health Conference in New Delhi from 26-29 April 2018. The conference was organizedin collaboration with the World Organization of Family Physicians (WONCA) and WONCA Rural working party. ACEE Stars@ World Rural Health Conference
EMA + EPAT = Turkey India Dosti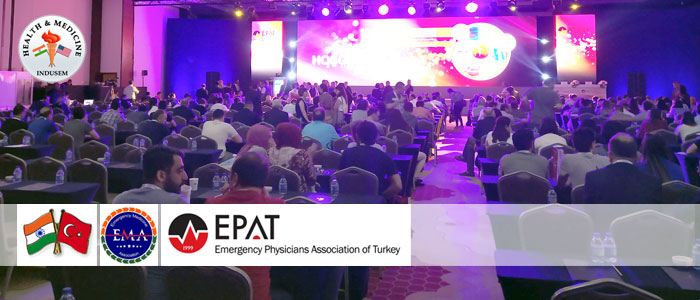 EMA India and EPAT Turkey Joined hands to create the INDO-TURKEY Partnership in EM and Trauma.Emergency Medicine Association Principle Secretary Dr.Vimal Pillai and INDUSEM ACEE Leader Dr.Siju represented India at the 5th International Emergency Medicine Congress IEMC2018 at Antalya Turkey. They were invited esteemed Scientific Faculty at IEMC2018. EPAT & EMA Herald Turkey-India Dosti
EMA @ Colombo Trauma 2018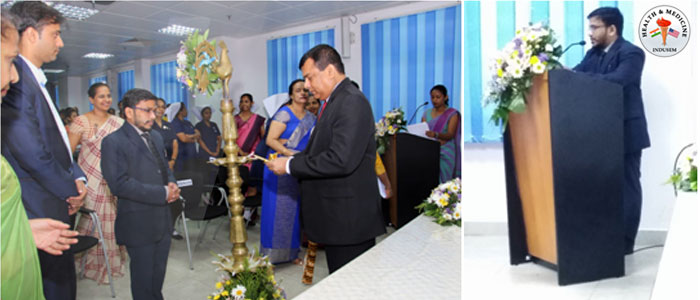 Emergency Medicine Association (EMA) leaders Dr.AjithVenugopalan and Dr. Rajesh K. represented India at The Colombo International Trauma Conference (CITC) 2018, held on 6th& 7th September, 2018 at The National Hospital of Srilanka. Dr.AjithVenugopalan was invited as the Course Director for the program. EMA @ Colombo Trauma 2018
Launch of WHO EM Radiology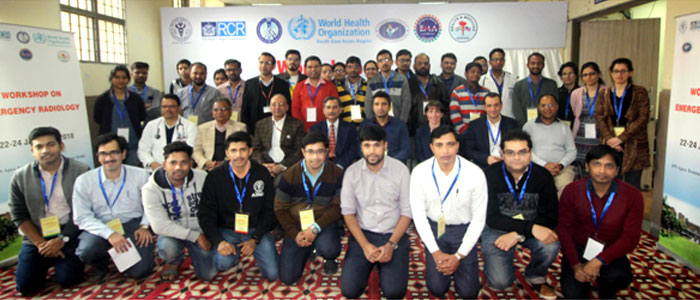 INDUSEM achieved another milestone when it hosted its maiden National Training School on "Emergency Radiology" at AIIMS in January 2018. Teaching faculty, Residents and leaders from the fields of Emergency Medicine, Internal Medicine, Critical Care and Radiology from across India attended this School. Emergency Radiology for Emergency Physicians
MAHE & Temple Join Hands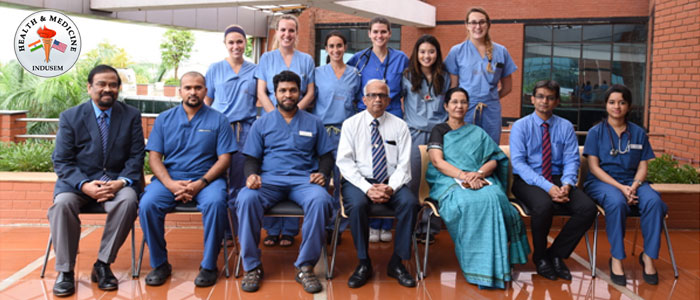 Medical students from Lewis Katz School of Medicine, Temple University Philadelphia were posted in Kasturba Medical College, Manipal for a 3 week elective in the Department of Emergency Medicine.The students worked in EM for 2 weeks which involved working on the floor with the EM consultants, observing procedures, learning approaches to patients, stabilizing them in the emergency room based on priority, formulating a differential diagnosis and confirming the same using evidence based medicine, clinical skill and knowledge. MAHE & Temple – Learning Ample
INDUSEM Regional
EMKerala2018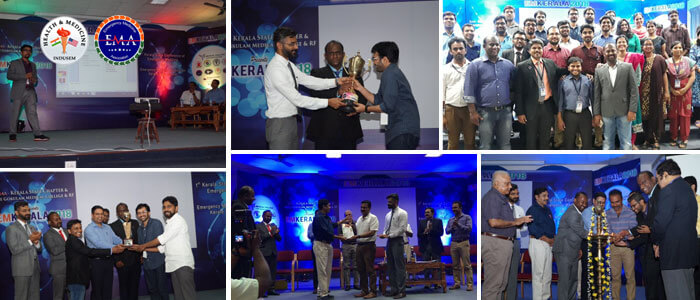 The State Level Conference of EMA Kerala Chapter completed a Kingsize Home Run in January 2018. EMKerala was Held at Trivandrum Medical College and it displayed the power and passion of Academic Emergency Medicine. EM Kerala Kingsize Kongress 2018
EM Capital 2018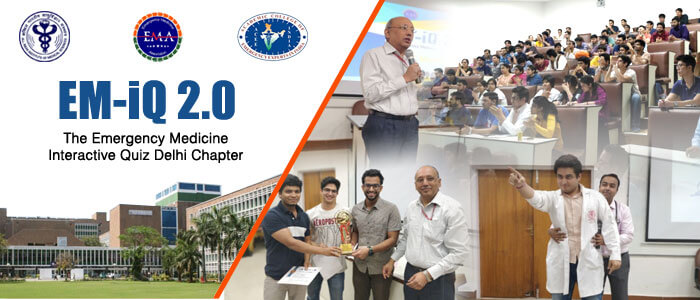 The Emergency Medicine Association in partnership with The Department of Emergency Medicine at AIIMS, New Delhi successfully conducted the Second Annual Quiz on Emergency Medicine called EM-IQ (Interactive Quiz). EM-iQ is slated to be an annual event and is a unique academic activity for MBBS students and interns studying in various medical colleges. EM-iQ2.0: The Tradition of EM Delhi
EMA-Maharashtra Is Born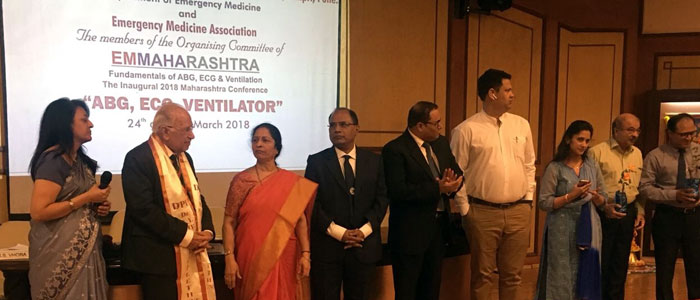 On 25th March 2018 The EMA Maharashtra State Chapter was founded under the Leadership of Professor RajeshwariVhora Head of DPU Emergency Medicine. EMMaharahstra2018 the Inaugural Annual State Conference of The Emergency Medicine Association was held on 24th and 25th March 2018 at The DY Patil Medical College and DPU University Campus in Pune. EMA Maharashtra is Born
EM Gujarat 2018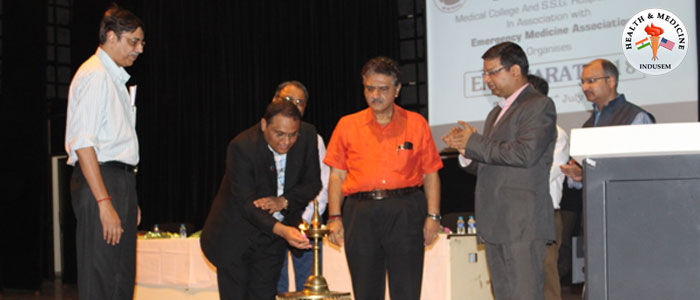 EMGUJARAT2018 the Annual State Level Conference of the Emergency Medicine Association of Gujarat was held at Baroda Medical College, Vadodara. EMGUJARAT2018 was inaugurated by Dr.A.T.Leuva (Dean, Medical College Baroda), Dr. R.N. Daveshwar (Medical Superintendent, SSG Hospital, Baroda), Dr.A.K.Saxena (HOD, Dept. Of EM) and eminent faculties of INDUSEM on 30th June, 2018 at Baroda, Gujarat. EMGujarat2018…… EMA-Gujarat Grows…
EMA Himachal Launched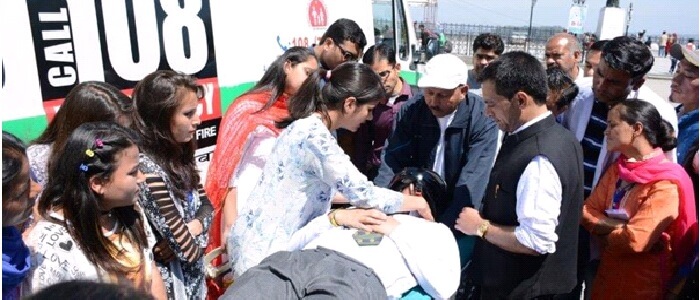 EMA Himachal was launched when the Department of Emergency Medicine (EM), Indira Gandhi Medical College (IGMC) Shimla organized the Inaugural EMA State Level conference in association with the Department of Pulmonary Medicine IGMC Shimla from 24th – 30th of April. EM Himachal Launched
INDUSEM Achievers
Professor Garg Wins Grand Award at CORD America 2018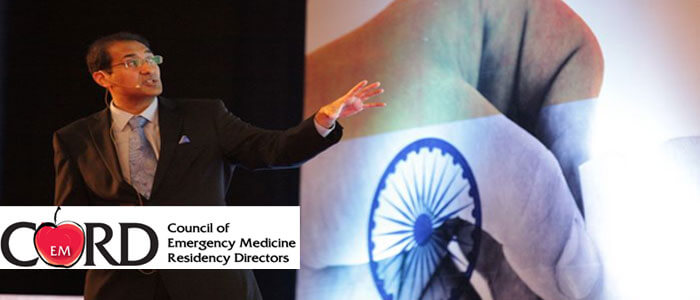 INDUSEM Leader Dr. Manish Garg MD FAAEM, Professor of Emergency Medicine, Co-founder and Governing Council Board Member of WACEM, President-Elect of ACAIM, and Director of Global Medicine at the Lewis Katz School of Medicine & Temple University Hospital was honoured with the Council of Residency Directors (CORD) in Emergency Medicine Distinguished Educator Award in the category of Educational Leadership. Professor Garg Wins Grand Award at CORD America 2018
Prof. Ajai heads Dept. of Peads Ortho @ KGMU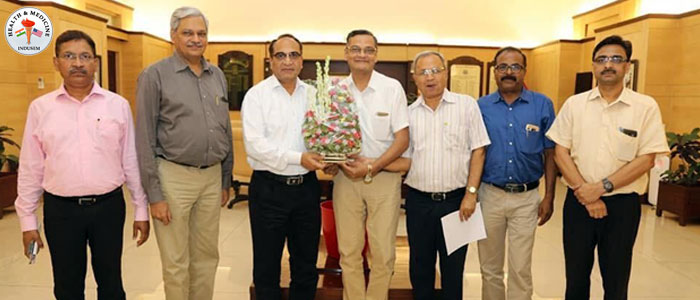 INDUSEM Paediatric Orthopaedics Leader Professor. Ajai Singh was appointed as the First Head of the Department of the New MCI Recognized Department of Paediatric Orthopaedics at the King George Medical University, Lucknow, India. Prof. Ajai heads Dept. of Peads Ortho @ KGMU
Nisanth Awarded in Taiwan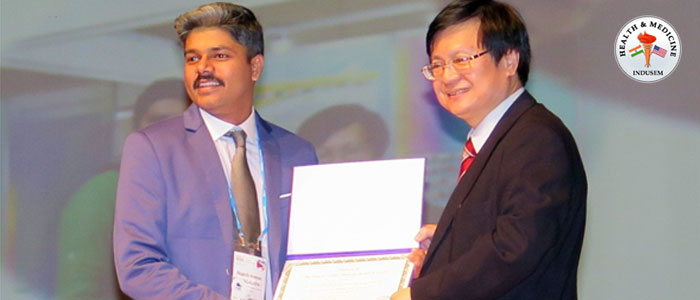 ACEE Fellow Dr. Nisanth Menon N was conferred the 'TAIWANESE RESEARCH AWARD' for his research work in the field of Rural Emergency Medicine which has helped him develop the RECTIFY – "Rural Emergency Care Training for Physicians" training programme. He received the award from Prof. Shin Jang Hwang, Head of the Chinese Taipei Medical Association in recognition of his pioneering work during the conference in the Wonca awards ceremony. Nisanth Awarded in Taiwan
SGPI's Sahu Goes Live to Save Lives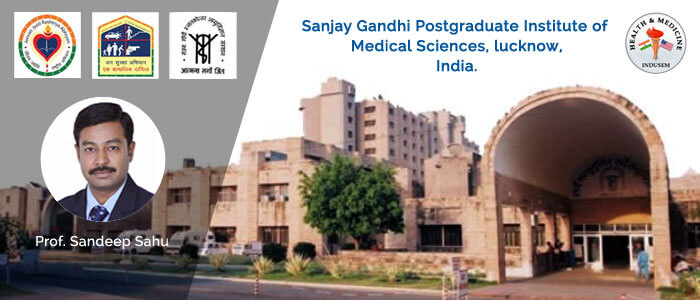 Professor Sandeep Sahu INDUSEM-ACEE Leader & INDUSEM Award Winner from SGPGIMS had released eight videos for learning by general public and doctors and nurses how to save life after cardiac arrest. These Videos also are in the National Language of Hindi to guide timely medical emergency care post cardiac arrest. SGPI's Sahu Goes Live to Save Lives
INDUSEM's Prof. DK Gupta Director SSPHPGTI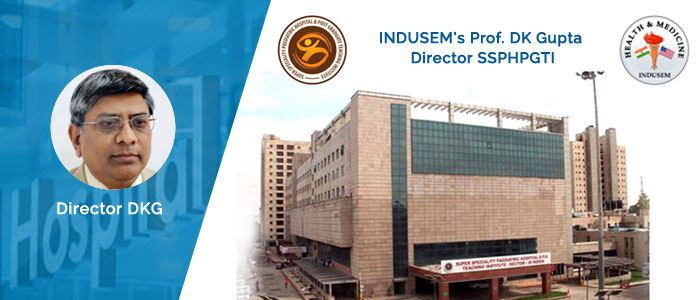 It is with great pride that we announce that INDUSEM Patron Prof. DK Gupta has assumed charge as the Director of The Super Specialty Paediatric Hospital & Post Graduate Teaching Institute, Noida. SSPHPGTI is an Autonomous Institute established by the Government of Uttar Pradesh envisioned to be tertiary level APEX Institute for Paediatric Diseases. INDUSEM's Prof. DK Gupta Director SSPHPGTI
Bhakti Honored @ Hopkins !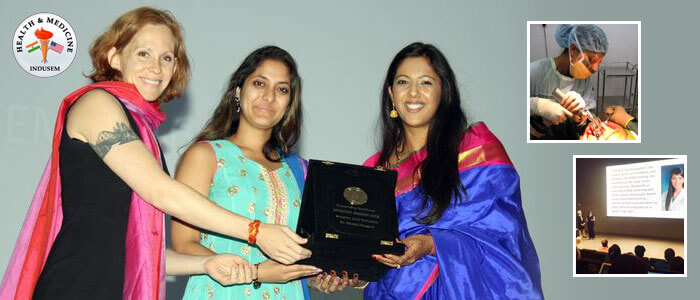 INDUSEM Leader and SwasthaJyotiParitoshik Winner Dr. Bhakti Hansoti was honored by John Hopkins University when she was listed in The Living the Hopkins Mission Honorees Roll. Bhakti Honored @ Hopkins !
Ajith @TOPCOM 2018 Malaysia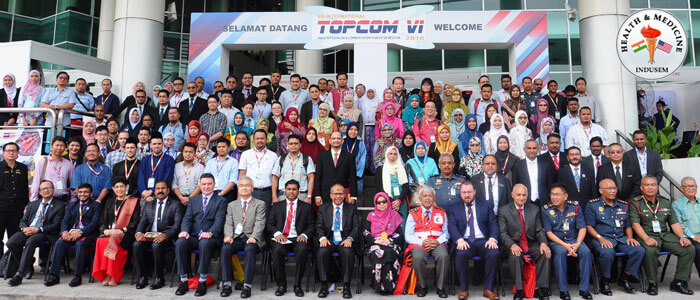 TOPCOM 2018: The 4thInternational Table Top Exercise and Communication in Disaster Medicine (TOPCOM VI) was held from 16th– 21st July at UniversitiTeknologi MARA (UiTM) Selayang, Malaysia. The conference was organized by the Emergency and Trauma Department of Hospital Selayang, in collaboration with multiple other agencies and organizations. Ajith@TOPCOM 2018 Malaysia
Tamara's Trauma Training in Lanka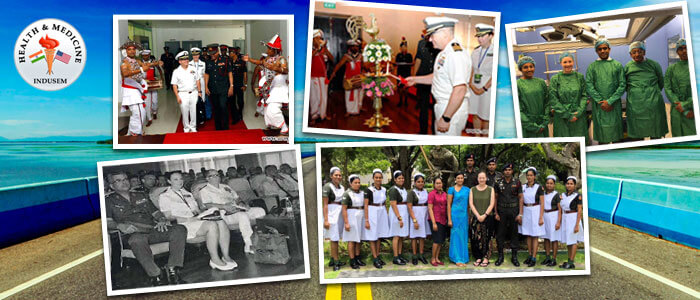 INDUSEM Leader CDR Tamara Worlton of the United States Navy featured in News about her work with Defense Doctors of Sri Lanka. Tamara Wrote to us: "At the invitation of LTC AmilaRatnayake, the USU Division of Global Surgery visited Sri Lanka as visiting professors.Tamara's Trauma Training in Lanka
JGID Completed 10 Years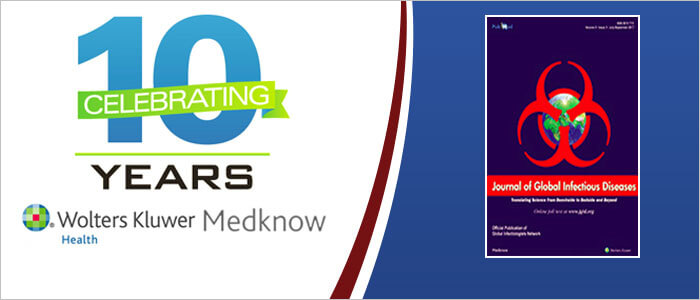 India's First Internationally Acclaimed Open Access PubMed Journal in Global Infectious Disease Medicine – The Journal of Global Infectious Diseases has now entered its 10th Year of Publication. Millions of Hours of work, Thousands of Readers, Hundreds of Reviewers, Authors and Contributors and 10 Years……What a Remarkable Accomplishment ! Celebrating 10 Years of JGID !
Wellness Champions
Haneef Cycles to Health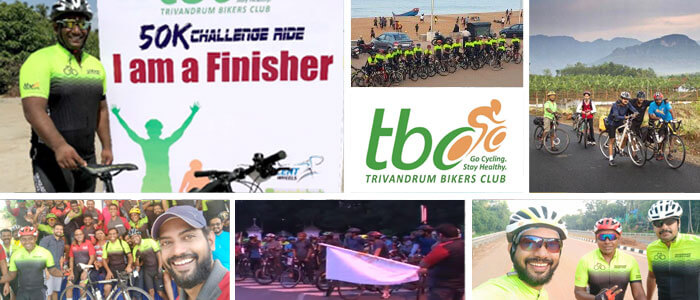 EMA Leader and MCI Recognized Emergency Physician Dr. Mohammed Haneef recently completed a 50 KM cycling challenge. Geared towards wellness and Fitness this cycling event was organized by Trivandrum Bikers Club in Kerala. The Cycling 50K event was a grand success with participants from all walks of life and ages. Haneef Cycles To Health
Dr. Sirur SCUBA Dives the Sulu Sea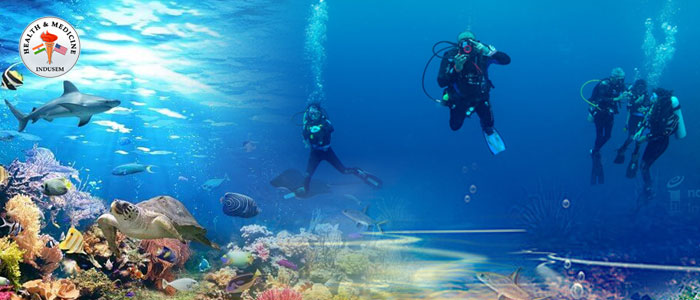 Manipal Emergency Medicine's Residency Trained MCI Recognized Emergency Medicine Specialist and EMA Leader Dr.Freston Marc Sirur led an expedition as an Emergency Physician to Sulu Sea in the Philippines. Wellness and Hyperbaric Emergency Medicine was the perfect section for this fantastic experience. Dr. Sirur SCUBA Dives the Sulu Sea
Simulation, Safety & Science
SIMULATION Manipal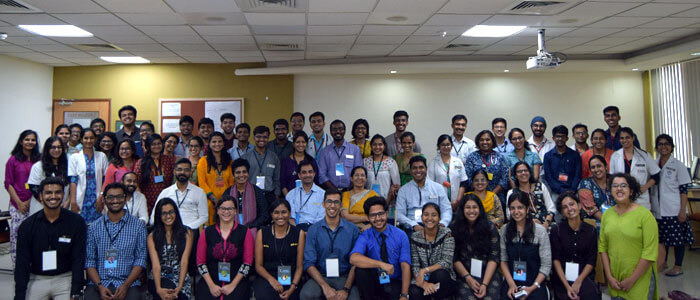 Manipal Academy of Higher Education's The Departments of Emergency Medicine and Medical Education, KMC Manipal in association with Tempus Prestioso, Emergency Medicine Student Interest Group of KMC, Manipal, organized "SIM&SKILLS 2018" on April 7, 2018, to introduce to the tool of simulation into the armoury of undergraduate learning. SIM-Skills & Students
SIMED 2018 Manipal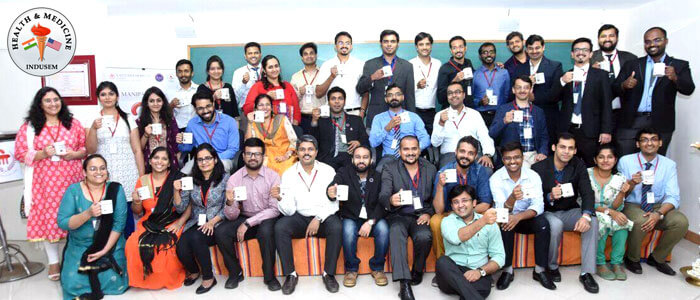 An idea which originated a few years ago in the minds of a few who had interest in academic simulation, was finally decided to be translated into reality. 28 Emergency Physicians from different parts of the country were handpicked and invited to form the task force. We received an enthusiastic response from the task force members, who we fondly refer to as "SIMians"- for aping 'EM. The program was titled "SIMED 2018"- A leadership incubation programme and 1st annual meeting of EMA Simulation Academia Taskforce. SIMED2018 Strikes Success in Manipal
MAHE Mangalore & Road Safety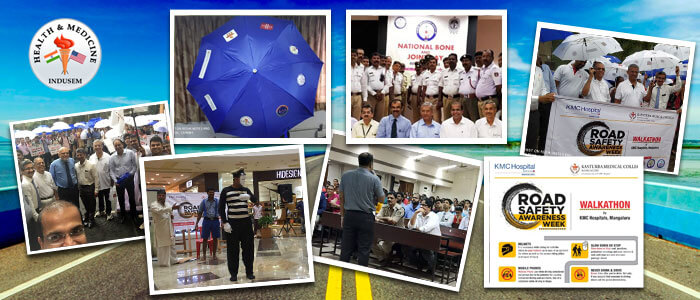 The Manipal Academy of Higher Education Affiliated Kasturba Medical College Mangalore promoted Road Safety in great STYLE. Following on the success of Road Safety Week May 2017, KMC Hospitals, Mangalore along with Emergency Medicine Association (EMA), Canara Orthopedic Society and Mangalore City Traffic Police continued to spread awareness on road safety for the year 2018. MAHE Promotes Road Safety in Mangalore
EMApp@Mangalore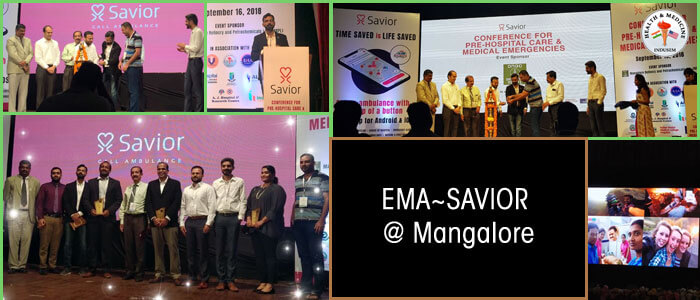 The Unique, Path breaking Innovative Conclave on Pre-hospital care and medical emergencies was conducted by SAVIOR in association with the District administration, Dakshina Kannada.The Conclave was conducted simultaneously at 9 hospitals – KMC hospital, AJ institute, Father Mullers Hospital, KS Hegde hospital, Indiana Hospital, Yenapoya Medical College, kanachur Hospital Alva's Health centre and District Wenlock hospital. EMA-SAVIOR @ Mangalore
Dental Prep @ IDA Malabar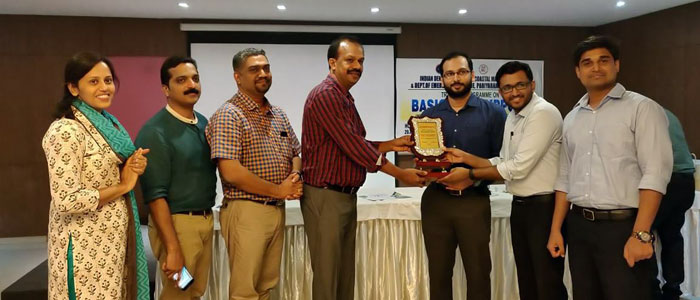 Medical emergencies in the Dental office are not common and dentists are expected to posses the essential knowledge, skills and equipment to handle these emergencies. As a part of the continuing focus on improving primary emergency care in Kerala, EMA leaders from Department of Emergency Medicine at Pariyaram Medical College in collaboration with the Costal Malabar branch of Indian Dental Association conducted a one day workshop on Basic Life Support for the Dental Surgeons at Kannur, Kerala under the Jeevan JyothiRashtriyaAbhiyan national program of EMA. Dental Prep @ IDA Malabar
AIIMS Rishikesh& Academic Emergency Medicine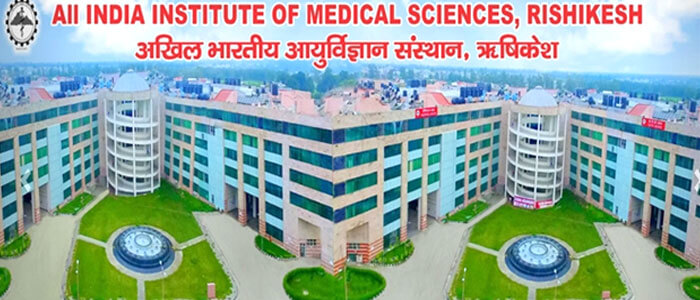 AIIMS Rishikesh has taken urgent steps to begin a legitimate residency program in Emergency Medicine. Running a legitimate EM residency program needs a lot of effort from the faculty side with better understanding of curriculum and incorporating revised teaching methods stated Prof Dr. Aggarwal Head of AIIMS Emergency Medicine. AIIMS Rishikesh & Academic Emergency Medicine
Kapacity in Kozikode City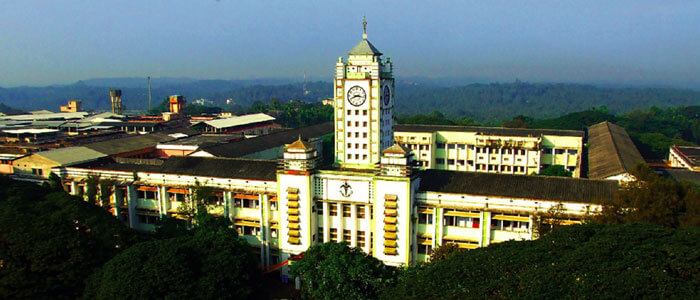 Govt. Medical College, Kozhikode has been running a strong academic training program (MD) in Emergency Medicine since 2012 and it is the only Government Medical College in Kerala to do so. The department has been actively involved in not only providing health care in the Emergency Department but they have been providing training in Basic Life Support and Trauma care to undergraduate students, post graduate students, hospital nursing staff and the District Traffic Police. On December 18th& 19th, 2018 the Department of Emergency Medicine in association with the Department of Surgery and the Department of Orthopaedics conducted their Second Annual Simulation based training program on trauma called "TRAUMA RESUS 2.0" which turned out to be a high quality training program on trauma. Kapacity in Kozikode City
PAST
FUTURE
WACEM2019DUBAI

EMINDIA2019DELHI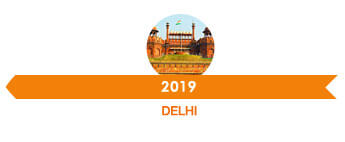 Acknowledgements: Google Images