Recently INDUSEM Leader CDR Tamara Worlton of the United States Navy featured in News about her work with Defense Doctors of Sri Lanka.
Tamara Wrote to us: "At the invitation of LTC AmilaRatnayake, the USU Division of Global Surgery visited Sri Lanka as visiting professors. CDR Tamara Worlton, USN and CAPT Robert Howard, USN presented at the Sri Lanka Military Trauma Symposium at the Sri Lanka College of Military Medicine (SLCOMM). Topics included damage control surgery, targeted muscle re-innervation and limb salvage. Future collaborations with military trauma focused research and training are planned over 2019."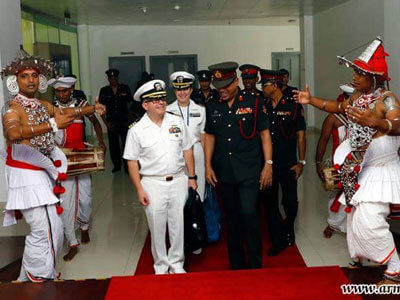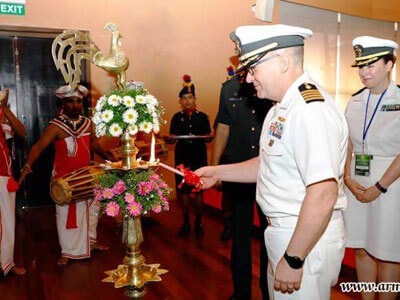 Dr. Tamara is a leader in Global Surgery and has worked extensively on US Missions aboard. She also lectures in INDUSEM Conferences and is an Academic Star. We are very proud of her as she continues to develop International Collaborations for her University. Exchange a Knowledge is the best way to build academic relationships between individuals, institutions and nations.
Well Done Tamara…Continue the Good Work !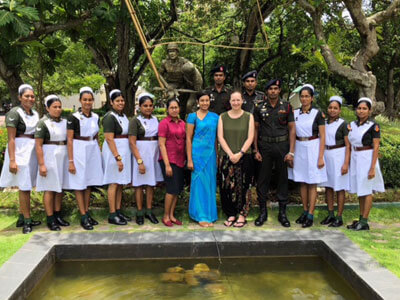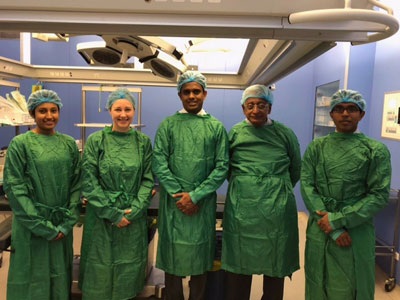 Related News of Colombo:
www.indusem.org/wacem2017-classy-completion-colombo
www.indusem.org/wacem2017-sri-lanka-welcomes-world-capital-city-colombo
www.indusem.org/acee-airway-leader-leads-saarc-colombo
About INDUSEM
The INDUSEM mission is to envision and implement the future of Patient Care across the world. The partnership brings together Expert Educators, Inquisitive Innovators and Physicians supporting Safe Patient Care across India, United States and the World. INDUSEM is the Top International Partnership across the World and brings together Institutions, Individuals and Initiatives focused on improving patient care globally. Till date INDUSEM has reached over 50,000 Experts and its reach continues to grow daily. For more information, visit www.indusem.org
About SLCOMM
SLCOMM was established To be the premier professional body through excellence in Military Medicine in the region. It is focused on Developing Medical Leaders to achieve professional excellence in the field of Military Medicine. Objectives include Promoting and fostering evidence based continuous professional development (CPD) of its membership for improved military health outcomes. Advocacy of the specialty of Military Medicine to create general awareness and attract new members. Assisting in the development of Military Medicine trainees at both undergraduate and postgraduate level. For More Information: http://slcomm.lk/about-us/
About USU
The mission of the Uniformed Services University of Health Sciences is to educate, train, and comprehensively prepare uniformed services health professionals, scientists, and leaders to support the Military and Public Health Systems, the National Security and National Defense Strategies of the United States, and the readiness of our Uniformed Services. For More Information: https://www.usuhs.edu/