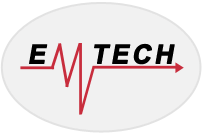 Entrepreneurship, Management & Technology Enhancement Center for Health
"Developing Health Systems for Patient Safety and Quality Care"
EMTECH was formally shaped after the mammoth success of INDUSEM2007. In the past years since the inception of the INDUSEM there was an increasing demand in India that the INDUS Leaders create world class quality health care systems fortified in their approach for safe patient care. Education, Regulation and Technology Enhancement were key fundamentals of this area of need. To fulfill this need EMTECH was founded.
Objectives of EMTECH
Provide Educational Exchange

via EMTECH formulated approved and accredited workshops, symposia and training courses on science and skills in EM and Trauma.
Further develop the existing

Information Technology Based Learning

across United States and India.
Create and Promote

Standardized Protocols

for Emergency Care and Trauma Treatment.
Develop and Escalate the practice of

Quality Algorithms

in Clinical Practices to fortify

Safe Patient Care

Play a defining role in developing

World Class Health Care Systems

in India
Collaborate and Partner in creating a vibrant environment in India to foster the concept of

"Green Hospitals"

which are paperless and use IT based Electronic Health Recording systems.
Foster the development of experts in

Simulation Based Education

across Medical colleges in India so that patient based education can be used more carefully this increasing patient safety.
Increase Research and Development of

Point of Care Technology

in Diagnostics and Sonography to shorten the diagnosis and immediate treatment delivery time in Medicine.
Collaborate and Create Environments for Leaders who will take leadership in being

Innovative Entrepreneurs

and take Indian Health Care to International Levels
Be key players in building relations between Industry, Researchers, Clinicians, Academicians, Institutions and Nations to build and develop the Expressway for Growth by

Entrepreneurship and Technology Enhancement

to better the health of patients across the world.
For Entrepreneurial Management Expertise and Technology Solutions Please Contact:
Dr. Sagar Galwankar, MBBS, DNB, FACEE (INDIA), MPH, Diplomat. ABEM (USA)
Chief Executive Officer of INDUSEM
Dr. Deepak Agarwal, MBBS, MS, MCh (Neurosurgery)
Chief of Technology Innovation at AIIMS New Delhi
Dr. S. Venkataramanaiah, Ph.D
Faculty of Operations Management at Indian Institute of Management, Lucknow
Email: indusacet@yahoo.com