WACEM2018 – The 4th World Academic Congress of Emergency Medicine was held from 29th October to 4th November in Doha-The Capital of the Royal Nation of Qatar.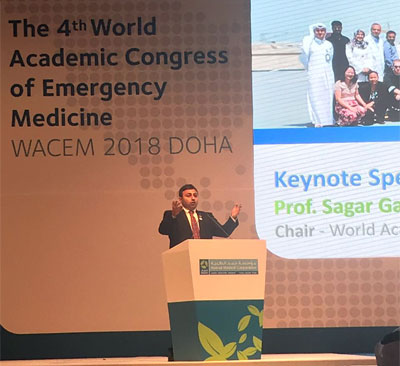 WACEM2018 enjoyed the unrestricted support of the Ministry of Health of Qatar and The Hamad Medical Corporation as well as Qatar University.
The Congress began with a grand Inauguration and multiple workshops attended by over 500 Delegates.
The Cochrane Research Course was held in WACEM2018 which was a super hit.
The Main Congress was hosted from 1st November to 4th November 2018 with over 300 Hours of education by 200 + Faculty from 20+ Countries.
Qatar presented itself to the world as a hub for Quality Academics with High Quality Education, Research and Patient Care.
WACEM2018 Leaders Dr. Hassan Al-Thani and Dr. Ayaman ElMenyar deserved all the credit for making WACEM2018 a grand success.
Attended by over 2000 delegates WACEM2018 set new benchmarks for Global EM Conferencing with its 6 days of hard core education by over 200 world faculty.
The 2019 WACEM will be held in Dubai, UAE.
Its Destination Dubai2019 !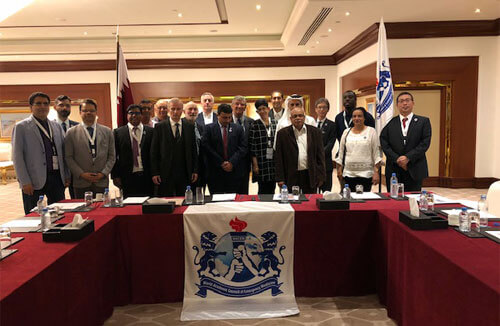 Related News:
About INDUSEM:
The INDUSEM mission is to envision and implement the future of Patient Care across the world. The partnership brings together Expert Educators, Inquisitive Innovators and Physicians supporting Safe Patient Care across India, United States and the World. INDUSEM is the Top International Partnership across the World and brings together Institutions, Individuals and Initiatives focused on improving patient care globally. Till date INDUSEM has reached over 50,000 Experts and its reach continues to grow daily. For more information, visit www.indusem.org
About WACEM:
The World Academic Congress of Emergency Medicine is the official annual meeting of the World Academic Council for Emergency Medicine. The Council was launched in 2016 and the Constitution was finalized in 2017. Founded by Academic leaders from USA, UK, Italy, Qatar, UAE, India, Sri Lanka, Singapore & Japan WACEM is a Non Political 100% Academic Organization focused on working with individual academicians, academic institutions and academic organization to forward the Science of Emergency Patient Care. All clinical specialties namely trauma, critical care, cardiology, neurosciences, pediatrics, orthopedics, acute care surgery and emergency medicine involved in the academic science of Emergency Patient Care are a part of the WACEM Agenda. For More Information: www.wacem.org