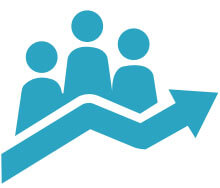 2005
INDUSEM is born as an Intercontinental Institutional Partnership Initiative based on a Non Colonial Model. Founded by AIIMS, New Delhi and University of South Florida Emergency Medicine in USA, INDUSEM gets the support of the State University of New York, Downstate Medical Center and Baroda Medical College along with the Drs. Kiran and Pallavi Patel Foundation for Global Understanding. The Focus is to Advance Patient Centered Initiatives in Education, Research and Care using Institutions of Learning in Health and Medicine across the World.
First INDUSEM Summit @ AIIMS New Delhi
2006
The Academic Council for Emergency Traumatology (ACET) Founded Focused on Developing Academic Models for Emergency and Trauma Care.
TEAMS The Newsletter Inaugurated
Second INDUSEM Summit @ AIIMS New Delhi
2007
Entrepreneurship, Management & Technology Enhancement Center for Health (EMTECH) Inaugurated to advance Education Programs and Advancing Technology in Emergency Care.
INDUSEM Begins Academic Activities with Centers for Disease Control and Prevention and Indian Council for Medical Research
Translational Research in Emergencies, Trauma and Shock launched in India and ICMR creates a New Section on the same.
Third INDUSEM Summit @ Nehru Center, Mumbai
2008
The Journal of Emergencies, Trauma and Shock Inaugurated
"Developing Academic Emergency Medicine in India" Landmark White Paper Published which laid the benchmarks for developing an Academic Training Program in EM in India.
Fourth INDUSEM Summit @ AJ Institute of Medical Sciences, Mangalore, Karnataka
2009
Medical Council of India Recognizes Emergency Medicine as a Post Graduate Specialty
The INDO-US Academic Research Cooperative (INDUS-ARC) began as a Multi Centered Research Network between Institutions of Patient Care and Education.
First Annual INDO-US Review Course in Emergency Medicine Conducted.
Fifth INDUSEM Summit @ PSG Institute of Medical Sciences, Coimbatore, Tamil Nadu.
2010
Academic College of Emergency Experts Founded to Build a Guild of Quality Emergency Physician Leaders
INDUSEM Joins OPUS12 to create the largest Research Network in the World.
Sixth INDUSEM Summit @ Baroda Medical College, Vadodara, Gujarat
2011
Academy for Clinical Emergency Nursing in India Founded to Build a Guild of Quality Emergency Nursing Leaders
INDUS Network for Critical Illness and Injury Translational Trials Network Launched.
INDUSEM Joins AIIMS in Hosting the World Congress of Emergency and Critical Ultrasound in New Delhi, India.
AIIMS Advance Ultrasound in Trauma and Life Support (AUTLS) Course was created.
INDUSEM Partners to host the Annual (CEUTEH) Cost Effective Use of Technology in E-Healthcare Congress
Seventh INDUSEM Summit @ AIIMS, New Delhi
2012
Emergency Medicine Council for Residency Departments in India (EMCORD-INDIA) launched which brought all the MCI Recognized Emergency Medicine Residency Programs together.
Eighth INDUSEM Summit @ Nashik, Maharashtra
2013
National Board of Examinations Approves Post Graduate Training Program in Emergency Medicine.
ACEE Launches the Emergency Pediatrics Initiative.
The landmark Paper"Academic College of Emergency Experts in India's INDO-US Joint Working Group (JWG) White Paper on the Integrated Emergency Communication Response Service in India: Much more than just a number!" Published which laid the foundation for the Universal Emergency Number in India
Ninth INDUSEM Summit @ Jubilee Mission Medical College and Research Institute, Thrissur, Kerala.
2014
2014 Was a Landmark yearwhen INDUSEM began its 10th Anniversary Celebrations.
Two Landmark Policy Papers were published on Trauma Sciences and Guidelines to set up an Academic Emergency Department in India.
International Council for Critical Emergency Sonography Founded to bring Academic Emergency Sonologists across the world into a common network.
JeevanJyotiRashtriyaAbhiyan and Jan Suraksha Abhiyan Launched. A national Community Wide Initiative for Life Support Education and Injury Prevention Awareness.
INDUSEM joins hands with Indian Institute of Management, Lucknow to develop Management Initiatives in Health Administration to advance patient care.
Tenth INDUSEM Summit @ King George Medical University, Lucknow, Uttar Pradesh
2015
INDUSEM-UK Relationship Formalized.
PRADHAN-BHARTI Policy & Advocacy Center Inaugurated.
INDUSEM Postal Stamped Philatelic Cover Released by Government of India Commemorating 10 Years of INDUSEM Mission.
Female Leadership Academy for Medicine & Entrepreneurship-FLAME launched.
The Emergency Medicine Association was Born.
INDUSEM Academicians ink the White Paper on Developing Academic Departments and Training Programs in Pediatric Emergency Medicine.
INDUSEM-OPUS12 Launch the International Journal of Academic Medicine.
INDUSEM Joins hands with World Health Organization to advance the Emergency Medicine and Road Safety Agenda in Asia.
The Annual INDO-US Review Course in Emergency Medicine now incorporated by National Board of Examinations becomes the National Emergency Medicine Board Review of India Course (NEMBRIC)
INDUSEM Awards Launched
INDUSEM Summit Upgraded to being the World Congress of Academic Medicine held @ AIIMS, New Delhi
2016
INDUSEM Leaders winAcademic Awards at National and International Level
INDUSEM Leaders get appointed to AcademicLeadership Position at their Institutions.
International Sonography Mission Spreads to Middle East, Europe, United States and South East Asia.
INDUSEM Leaders get multiple research and innovation grants including the NIH Research Grant Award.
INDUSEM-OPUS12 Ink a Global PubMed Indexed Multi-Journal Operating agreement under "Alliance for Science" Program.
INDUSEM partners with National Accreditation Board of Hospitals and HealthCare providers (NABH) to bring the EMERALD Quality Certification Program for Emergency Departments in India.
INDUSEM Leaders Join hands to host the World Trauma Congress at AIIMS New Delhi in India.
INDUSEM and The Academic College of Emergency Experts sign Memoranda of Understanding with Academy of Family Physicians of India and the Institute of Road Traffic Education to expand the Education and Research programs in Prevention and Care for patients in Primary Care Settings and Communities.
INDUSEM spearheads the founding of the World Academic Council For Emergency Medicine (WACEM)
INDUSEM World Academic Congress of Emergency Medicine hosted @ Bengaluru Karnataka
WWW.INDUSEM.ORG WWW.EMAINDIA.NET : WWW.ACEE-INDIA.ORG : WWW.IJCIIS.ORG WWW.ONLINEJETS.ORG : WWW.JGID.ORG : WWW.IJAM-WEB.ORG