INDUSEM Leaders in partnership with Experts from The Division of Trauma & Critical Care Northwestern University Feinberg School of Medicine ran an exhaustive skills development session atNanakpur, Haryana.
Nanakpur is a rural community in Haryana with a population of approximately 30,000. A team of medical students from Northwestern University, Chicago have been working in the Nanakpur area since 2011.  In 2015, they conducted surveys on the surgical burden of the community, which revealed that about 30% of the Nanakpur community members have a regular emergent surgical needs. Trauma was one of the leading causes of surgical emergencies.
It was concluded that building capacity of first responders was a crucial part of improving pre-hospital care and targeting the emergencies burden.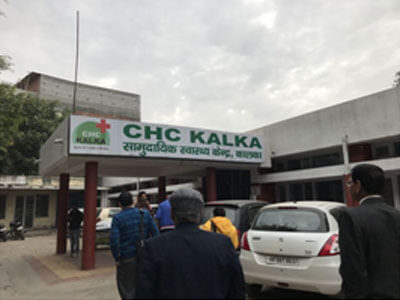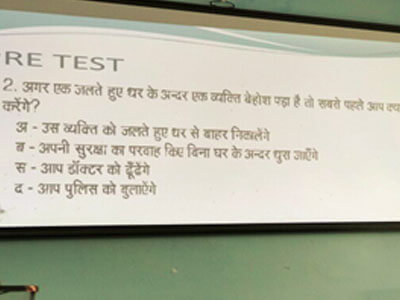 The Skill Development Sessions targeted over 200 participants who were ASHA workers, Anganwadi workers, Mahila Mandal, ANM students, Doctors and Nurses.The course was taught in Hindi The national Language of India.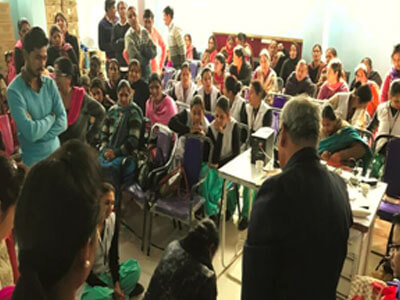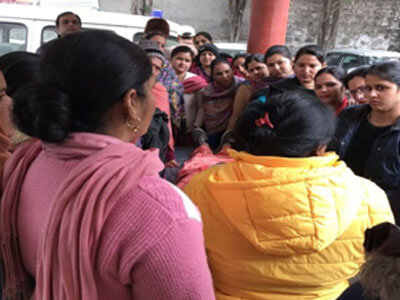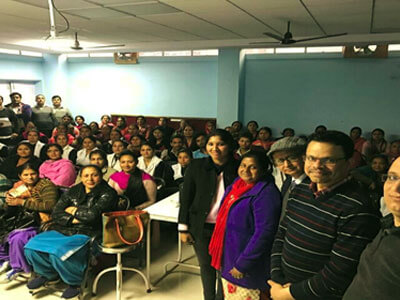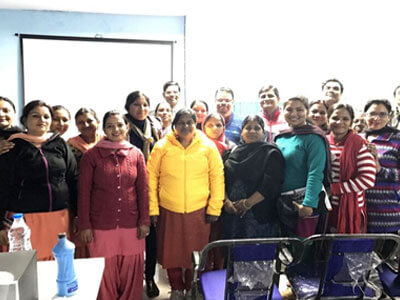 The Following INDUSEM Leaders participated in this effort:
INDUSEM Leaders From AIIMS DELHI:
Professor. Sanjeev Bhoi: Program Director
Ms. Nirmal Thakur:  National Coordinator and Course Faculty
INDUSEM Leaders FromPGI CHANDIGARH:
Professor. Ashish Bhalla: Course Director
Professor. Vikas Suri:  Course Faculty
Professor. Manpreet Singh: Course Faculty
Professor. LakeshAnand: Course Faculty
Related News:
About INDUSEM
The INDUSEM mission is to envision and implement the future of Patient Care across the world. The partnership brings together Expert Educators, Inquisitive Innovators and Physicians supporting Safe Patient Care across India, United States and the World.  INDUSEM is the Top International Partnership across the World and brings together Institutions, Individuals and Initiatives focused on improving patient care globally. Till date INDUSEM has reached over 50,000 Experts and its reach continues to grow daily. For more information, visit www.indusem.org
About EMA
The Emergency Medicine Association was founded in 2015 during the INDUSEM2015 World Congress of Academic Emergency Medicine in New Delhi. EMA is the Official voice of competent Emergency Experts. Working towards provision of quality emergency care The EMA is an organized Guild of Emergency Leaders in Health and Medicine. Focused on Developing, Practicing and Progressing Emergency Medicine. EMA has a strong relation with partner organizations, individuals and institutions across the world. The EMA boasts of a strong DNA with its relationships which are geared towards potentiating growth. EMA has the support of the INDO-US Emergency and Trauma Collaborative, the Academic College of Emergency Experts in India and the Academic for Clinical Emergency Nursing in India. For More Information: www.emaindia.net
About AIIMS, New Delhi
All India Institute of Medical Sciences Delhi was established in 1956 and operates autonomously under the Ministry of Health and Family Welfare. AIIMS was the vision of RajkumariAmrit Kaur, the first Health Minister of India, to establish an institute of such nature in India. Today AIIMS is one the World's Leading Medical Education, Research and Patient Care Institute. For More Information: www.aiims.edu
About PGI Chandigarh
The Postgraduate Institute of Medical Education and Research (PGIMER) Chandigarh was conceived in 1960 as a center of excellence which would endeavor to develop patterns of teaching in postgraduate medical education in as many branches as possible and attempt to produce specialists in several disciplines of medicine. It was also envisaged that these specialists would spread out in the country in various medical colleges and medical institutions and impart medical education of highest standard to the students and set up nucleus of excellence in their own institutions.  The PGIMER was also given the responsibility to broaden the horizons of medical knowledge by intensive research in the field of health. For More Information: http://pgimer.edu.in
About Northwestern Feinberg School of Medicine
As Per Wikipedia "The Feinberg School of Medicine, located in the Streeterville neighborhood of Chicago, in the U.S. state of Illinois and situated near Lake Michigan and the Magnificent Mile, is one of Northwestern University's 12 schools and colleges. The medical school offers a full-time Doctor of Medicine degree program, multiple joint degree programs, graduate medical education, and continuing medical education.The mission of the Feinberg School of Medicine is to educate the next generation of physicians and scientists. It is a research-intensive institution, ranked 17th among American medical schools for research by U.S. News & World Report in 2016.[5] It also is committed to patient care and community service." For more Information: http://www.feinberg.northwestern.edu/