In Purview of the Sexual Assault Awareness Month of April, INDUSEM Leader Dr. Nobojit Roy led by Dr. R. JAGADEESH.N, Professor of Forensic Medicine, Vydehi Institute of Medical Sciences & research Centre, Bangalore and Ms. Padma Bhate-Deosthali of CEHAT (Centre for Enquiry into Health and Allied Themes) have done the massive hard work of compiling a packet which can be used in Emergency Departments to take care of females with Gender based Violence.
In India the Government of India has formatted laws and documents to guide physicians to take care of patients with gender violence. We at INDUSEM supported by experts have compiled the documents so that they can be used in Emergency Departments across India.
Attached below are Important Documents which can be downloaded and used in ED:
The single-page Screening form is the only one to be used to screen victims and should be available freely in the ED. This is the triage sheet, which ends with asking the ED doc to refer/call/contact a senior/trained person for further evaluation. Click here for more info.
Form 1 : Domestic incident report under sections 9 (b) and 37 (2) (c) of the protection of women from Domestic violence act, 2005 (43 of 2005) – After triage, this 7-page form is officially used (the faculty needs some training to fill this). A copy of this form will need also be sent to the 1. Local Police Station 2. Service Provider/Protection Officer 3. Aggrieved person 4. Magistrate. Click here for more info.
Form 2: Medico-legal examination report of sexual violence: This is a confidential form, again to be filled by a trained person. It is about 7-pages, in great detail, with 2-pages of supplementary information. Attachment: Confidential MLC report of sexual violence. The reference manual to fill this form is in Point 4. Click here for more info.
Each ED has one printout of the reference manual released by the MoHFW (100 pages), and that atleast one faculty (if not more, has been trained in the use of this manual, in a VAW workshop). This is a free download from the MoHFW website: http://mohfw.nic.in/showfile.php?lid=2737
While this is freely available, this 100 page manual is enough to scare the busy ED doctor, and it is best if it is available for reference on the ED in-house library rack.
AS per CDC "Prevent sexual assault before it starts.Sexual violence is a very serious public health problem that affects millions of women and men. In the United States, 1 in 5 women have experienced completed or attempted rape, and about 1 in 15 men have been made to penetrate someone in their lifetime. Most victims first experienced sexual violence before age 25. Statistics underestimate the problem because many victims do not tell the police, family, or friends about the violence. Our ultimate goal is to call attention to and stop sexual violence before it begins."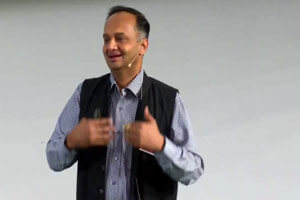 About Dr. Nobhojit Roy:
Dr. Roy is the Professor & Head of Surgical Services at BARC Hospital (Govt. of India) Mumbai, India. He is also a faculty at the School of Habitat, Tata Institute of Social Sciences, Mumbai. Currently he is the Lancet Commissioner for NCD & Injuries in the poorest and also Lancet Commissioner for Global Surgery.


About Dr. JAGADEESH. N:
Dr. Jagadeesh is the Professor of Forensic Medicine, Vydehi Institute of Medical Sciences & Research Centre, Bangalore. He is the Honorary Consultant, CEHAT (Center for Health and Allied Themes). He is also the Member, Guideline development group, Policy and clinical practice guidelines for responding to violence against women, World Health Organization, Geneva, Switzerland. He is also the Member of National Committee which formed the Uniform Guidelines for medical examination of Sexual Assault.


About Ms. Padma Bhate-Deosthali:
Padma Bhate-Deosthali is Coordinator at CEHAT (Centre for enquiry into health and allied themes). She has completed research studies on standards of care in the private health sector and its unregulated growth, women's work and violence against women and its impact on health. She was instrumental in the establishment of Dilaasa-public hospital crisis center. She was member of the Steering Group of WHO-GDG for Clinical Guidelines for responding to Intimate Partner Violence and Sexual assault. She was member of the National Committee under the MoHFW for developing "National Guidelines and Protocol for medico-legal care to survivors/victims of sexual violence".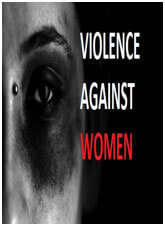 About INDUSEM:
The INDUSEM mission is to envision and implement the future of Patient Care across the world. The partnership brings together Expert Educators, Inquisitive Innovators and Physicians supporting Safe Patient Care across India, United States and the World. INDUSEM is the Top International Partnership across the World and brings together Institutions, Individuals and Initiatives focused on improving patient care globally. Till date INDUSEM has reached over 50,000 Experts and its reach continues to grow daily. For more information, visit www.indusem.org
Images: www.fairfaxcounty.gov; www.storify.com