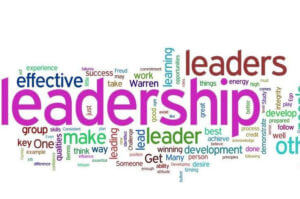 "The Leadership Councils are Incubators for Growth"
Dr. Sagar Galwankar, MBBS, DNB, FACEE (INDIA), MPH, Diplomat. ABEM (USA)
Chief Executive Officer of INDUSEM
The Leadership Councils were set up to bring experts in identified areas of Acute Care where collective wisdom and additive collaboration could make a constructive difference in academic advancement and Clinical Care of patients and the population at large. Set up in 2005 the Leadership Councils are powerhouses of Ideas, Innovation and National Building.
The Leaders of the Councils were Instrumental in getting the Emergency Medicine and Trauma Surgery recognized as independent specialties in India and getting MCI and DNB recognized Residency Programs started in India using USA Expertise and Inputs.
Emergency Medicine Council of Residency Departments in India (EMCORD-INDIA)


EMCORD founded in 2012 brings together MD/DNB/RCEM Faculty and Residents from various Institutions in India to come together to develop initiatives focused on Advancing Education, Research Development and Guidelines for Patient Care.Since Inception various Studies and Education programs are underway to create Evidence to draw guidelines for taking care of Emergency Patients in India.
Conducting Board Review Courses, Multi Center Research Studies and Skills Development Schools are very important initiatives of EMCORD.
INDO-US Academic Council for Emergency Traumatology (ACET)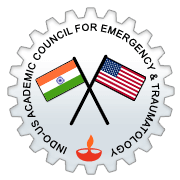 The INDO-US Academic Council for Emergency Traumatology was founded in 2006. It is formed by councilors nominated by Deans of Indian Medical Colleges Recognized by the Medical Council of India. ACET was set up as an initiative to foster the growth of Academic Emergency Trauma Sciences in India via a collaboration of Experts who are recognized leaders in their Medical Colleges and hospitals in India.
International Council for Critical Emergency Sonography (ICCES)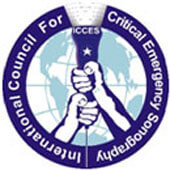 ICCES was set up in 2010 as a Coalition of Academic Leaders across the World with a focus on developing the Science and Innovation in the Field of Acute Care Sonography in Emergency and Critical Medicine. Lead by Experts from Europe, Middle East, Asia and The United States ICCES has become a platform for collaborative research, education and development across the Academic World. ICCES runs various training programs across the World and is the Inventor of the World Famous AUTLS Training Course: The AIIMS Advance Ultrasound in Trauma and Life Support.
POLICY RESEARCH ANALYSIS & DEVELOPMENT FOR HEALTH AND NATION (PRADHAN-BHARTI)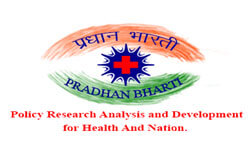 Set up in 2015 This Council will involve Experts from Law and Health Policy who will work with Government to bring Legislations benefitting the patients. Missioned with a focus on Policy Development PRADHAN-BHARTI will actively solicit ideas and give shape to effective legislative proposals which will better the health of the Nation at large.
FEMALE LEADERSHIP ACADEMY FOR MEDICINE & ENTREPRENEURSHIP (FLAME)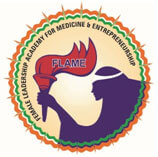 Launched in 2015 FLAME is Open to Female Leaders and is led by Female Leaders. This Council will foster the growth of Female Leadership in HealthCare in India. FLAME will also be focused on fostering Entrepreneurship in Health and Medicine by Women. Working on addressing Gender Based Challenges and providing consultation to bring positive changes this impacting decrease in gender base differences in work place will be one of the core missions of the Women Leaders.
To become a Councilor Contact:
Dr. Sanjeev Bhoi, MD
Email: sanjeevbhoi@gmail.com
Important Notice:
A Councilor can be a member of one of more Councils. You have to get a Proof or Letter from the Head of the Institution Asserting your Position as Practicing Clinician/ Academic Faculty/Resident with the letter recommending your nomination to one or more Councils.
The Annual Fee for Nomination to the Councils is 2500 Rupees per Council per year. If you are an Honorable Councilor to all the 4/5 Leadership Councils then the collective fee is 7500 Rupees annually. Residents have to pay 1000 Rupees per Council and 1500 Rupees for joint Resident Councillorship of all three Councils on an annual basis. (*FLAME Councillorship is open only to Female Leaders)
International Councilors have to be a standard membership due of 150 USD per year for all the councils.
The Councilors will be awarded the "Councilor Citation" after you attend the Annual INDUSEM Summit, the INDUSEM General Assembly and Meetings of your Council during the Summit.