EMA Secretary of the North Zone, Dr Naman Agrawal from Department of Emergency Medicine AIIMS, New Delhi attended the 14th International Course in Trauma Systems and MCS Organisation in Israel this month. Professionals from 20 countries, 6 continents and various backgrounds attended the course, making it the largest participating group in trauma course till date. The course was organised by the team at RambamHealthcare campus, led by Ms GilaHyams, and was supported by MASHAV. The participants were taught the Rambam experience in trauma system development preparedness for mass casualty scenarios and were also taken to various level one and level two trauma centres in Israel over 12 days period.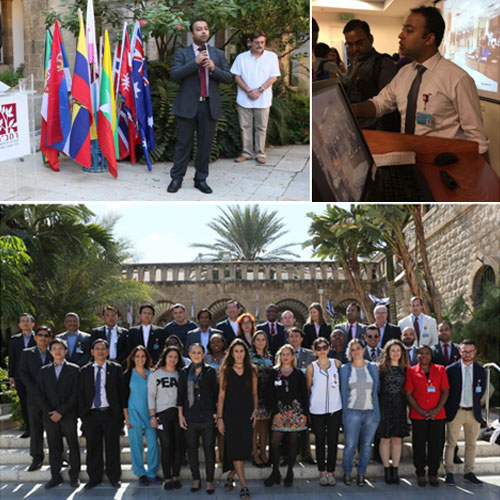 The visit to Israel was an eye-opener about the patient-centred education, research and organisational efforts by various institutes. The ever-prevalent threat of wars and cross-border terrorism in Israel has prompted the hospitals to commit themselves todeveloping a robust system of trauma care, and system to respond to mass casualty incidents. India is no different from Israel in this regard.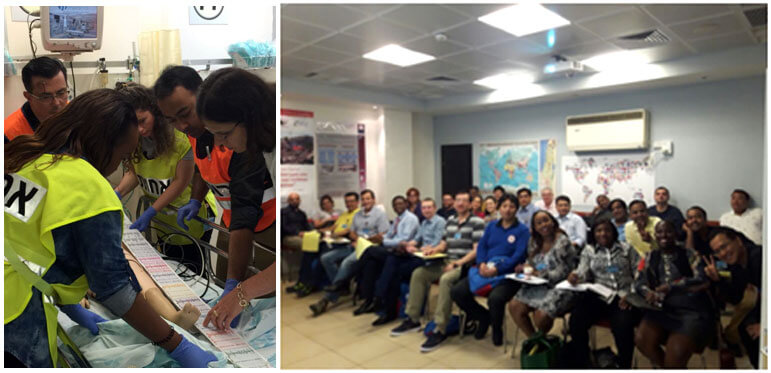 Returning from the course as ambassadors of change, the vision forward is to have a robust trauma system in India, with increased awareness and preparedness of hospitals in the face of mass casualty incidents. The initial steps in this regards shall be to network nationwide and mobilise emergency physicians, trauma surgeons and administrators for the need of such a system. On-going efforts and quality assurance in patient care is the key to success.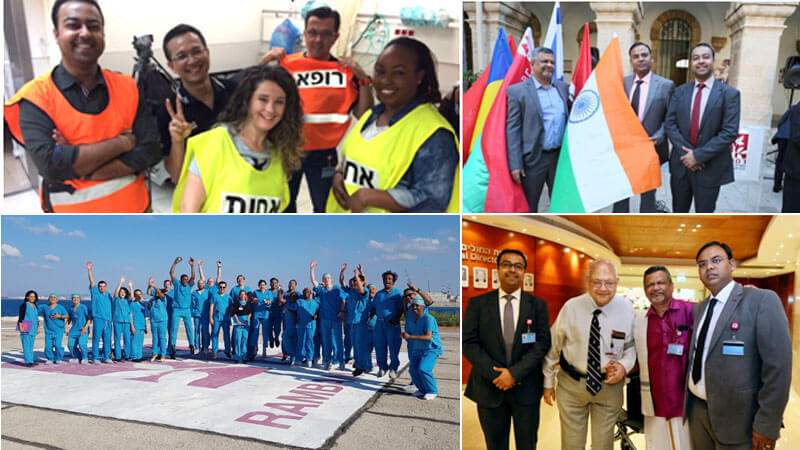 About Rambam Healthcare Campus
Rambam Health Care Campus is a 1,000-bed academic hospital serving the over 2 million residents of Northern Israel. Providing comprehensive medical services in all medical specialties, Rambam is the tertiary referral center for 12 district hospitals. Rambam is a level one trauma centre in Northern Israel which deals with more severely injured patients than any other trauma centre in the country. Unique Sammy Ofer Fortified Underground Emergency Hospital is the backbone of medical readiness for Northern Israel, additionally meeting non-war needs such as Ebola preparedness. For more details visit: www.rambam.org.il/EnglishSite/Pages/default.aspx
About MASHAV
MASHAV is the Hebrew acronym for Israel's Agency for International Development Cooperation. MASHAV was established as a division of the Ministry of Foreign Affairs. What started as a modest program focused on grassroots-level human capacity building at a time when Israel itself was still very much a developing country, has blossomed into an extensive program of cooperation throughout the developing world with the aim of ensuring social, economic and environmental sustainable development. Since its establishment, MASHAV has trained close to 270,000 course participants from approximately 132 countries in Israel and abroad and has developed dozens of demonstration projects worldwide. For more details visit: http://mfa.gov.il/mfa/mashav/Pages/default.aspx
About Emergency Medicine Association in India (EMA)
The Emergency Medicine Association was founded in 2015 during the INDUSEM2015 World Congress of Academic Emergency Medicine in New Delhi. EMA is the Official voice of competent Emergency Experts. Working towards provision of quality emergency care The EMA is an organized guild of Emergency Leaders in Health and Medicine. Focused on Developing, Practicing and Progressing Emergency Medicine, EMA has strong relations with partner organizations, individuals and institutions across the world. The EMA boasts of a strong DNA with its relationships which are geared towards potentiating growth. EMA has the support of the INDO-US Emergency and Trauma Collaborative, the Academic College of Emergency Experts in India and the Academic for Clinical Emergency Nursing in India. For more Information visit: www.emaindia.net