Prof. Deepak Creates "VIRAT" © – The World's First Pocket sized ventilator
There are multiple ventilator dependent patients in the world. They need Vent Support and that costs a fortune.Operating a ventilator needs tremendous technical expertise.
The All India Institute of Medical Sciences has multiple vent dependent patients in the Department of Neurosurgery.
Currently the cheapest portable ventilators cost from 10, 000 USD upwards. Vent Demand is increasing by the day and there is always a shortage of ventilators across the world.Imagine what would happen when a disaster strikes.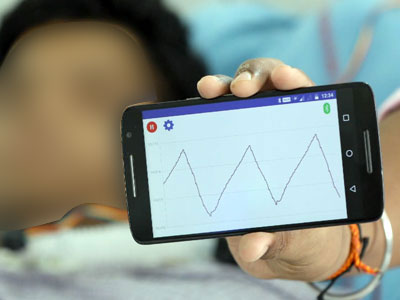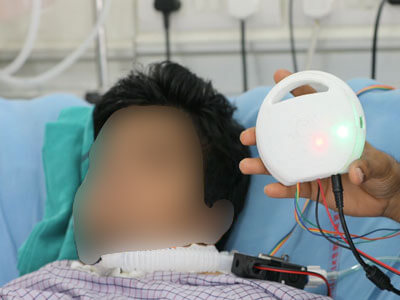 INDUSEM Technology Chief and Professor at AIIMS Neurosurgery Dr. Deepak Agrawal worked with Robotics Researcher Mr. Diwaker Vaish to create VIRAT – The World's First Pocket Size Ventilator.
VIRAT© Means "Ventilating Integrated Respirations via Assisted Technology"
VIRAT© has the Following features :
Synchronized with patients breathing (SIMV)
Capability to run from room air (21% Fio2) as well as from regular oxygen supply
Android phone based control of all functions and settings
Integrated with pulse oximeter to give real time feedback and optimization of settings
Can be operated by relatives at home after minimal training
We anticipate the cost of VIRAT©to be less than Rs 20, 000 for the patients which is 1/20th the cost of basic ventilators in the market said Prof Agrawal.
"VIRAT© is the Milestone in the Innovation Pathway of INDUSEM and we are very proud of Deepak. He is the architect of the Electronic Medical Records Revolution in India and now he has delivered VIRAT©. INDUSEM congratulates this great leader" said INDUSEM CEO Dr. Sagar Galwankar.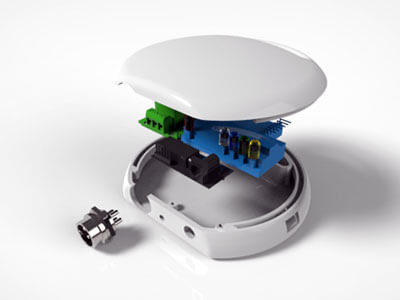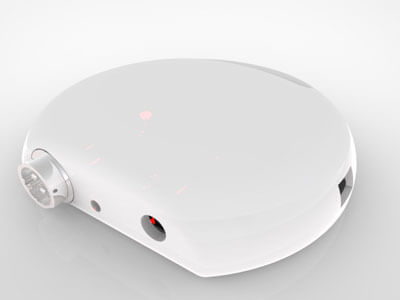 Related Articles in Media :
http://www.financialexpress.com/india-news/awesome-delhi-based-duo-build-worlds-cheapest-and-smallest-ventilator-that-fits-in-pocket-price-will-floor-you/853355/
Related News :
Annually INDUSEM and AIIMS with other partners organize an Annual Congress called the "Cost Effective Use of Technology in eHealth Care" under the leadership of Professor Deepak Agrawal. This Congress brings together ideas, innovations and initiatives to advance the use of all technologies to advance better patient care.
About INDUSEM:
The INDUSEM mission is to envision and implement the future of Patient Care across the world. The partnership brings together Expert Educators, Inquisitive Innovators and Physicians supporting Safe Patient Care across India, United States and the World. INDUSEM is the Top International Partnership across the World and brings together Institutions, Individuals and Initiatives focused on improving patient care globally. Till date INDUSEM has reached over 50,000 Experts and its reach continues to grow daily. For more information, visit www.indusem.org
About EMTECH:
Entrepreneurship, Management & Technology Enhancement Center for Health # "Developing Health Systems for Patient Safety and Quality Care"-EMTECH was formally shaped after the mammoth success of INDUSEM2007. In the past years since the inception of the INDUSEM there was an increasing demand in India that the INDUS Leaders create world class quality health care systems fortified in their approach for safe patient care. Education, Regulation and Technology Enhancement were key fundamentals of this area of need. To fulfill this need EMTECH was founded. For More Information:http://www.indusem.org/technology/
About AIIMS, New Delhi:
All India Institute of Medical Sciences Delhi (AIIMS Delhi; Hindi:IAST: Akhil Bharatiya Ayurvignan Sansthan Dilli) was established in 1956 and operates autonomously under the Ministry of Health and Family Welfare. AIIMS was the vision of Rajkumari Amrit Kaur, the first Health Minister of India, to establish an institute of such nature in India. Today AIIMS is one the World's Leading Medical Education, Research and Patient Care Institute. For More Information:www.aiims.edu