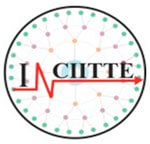 INDUS Network of Critical Illness and Injury Translational Trial Experts
A Collaborative Conglomerate for Researchers in Medicine, Basic Sciences and Public Health
INCIITTE was inaugurated At All India Institute of Medical Sciences in New Delhi in 2011. The First meeting was held during the 7th INDO-US Emergency Medicine Summit held at AIIMS.
Translational Research is the need of the hour. India is the new hub for research and the world is looking to take science from Benchside to Bedside and beyond.
In India there is a separatist ideology will Basic Scientist, Clinical Researchers and Public Health Investigators do not work together on innovation. The result is that ideas get restricted to the boundaries of laboratories or clinics or communities.
INCIITE is an effort to boost translational research in Medicine focusing on the area of Critical Illness and Injury and working to bring together Basic Scientists, Clinicians and Public Health experts for the benefit of translational science.
Various Researchers are encouraged to submit ideas at the INCIITTE meeting out of which few ideas are selected and encouraged to be formatted and get funded in order to promote research in Critical Illness and Injury Science in India.
Since 2011 INCIITTE meeting over 100 ideas were submitted and the Top 10 which were selected for being coached for funding.
The Annual Meeting of the INDUS Network of Critical Illness and Injury Translational Trial Experts (INCIITTE) is held during the Annual INDO-US Emergency Medicine Summit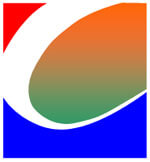 INDUS-ARC
INDO-US Academic Research Cooperative
An Effort to Build Academic Institution Based Networked Research Hubs in India
INDUS-ARC was established in 2009 at the 5th INDO-US Emergency Medicine Summit held at PSG Institute of Medical Sciences and Research Coimbatore India on 30th October 2009.
ARC partnership is both innovative and futuristic working towards uniformity in multi center research to facilitate faster accomplishment of investigations and recruiting higher quality research studies.
Established as a Model operating simultaneously at multiple institutions ARC will provide uniform infrastructure, IRB and QA support to studies at academic health sites across India.
ARC will promote Single Ethics approval process to be acceptable for implementation at multiple sites which are a part of the Cooperative. Studies will thus be easily conducted if common procedures are set up and training programs are instituted to build Uniform Research Capacities at Member Academic Sites which are a part of ARC.
This arrangement provides a competitive advantage to the Industry and Sponsoring Agencies to choose a Platform which has a single Ethics approval process, Standardized Operating Procedures, Improved Quality analysis, and single contracts with multicenter sites governed by lead investigators.
The ARC system will relieve research agencies of the effort to work individually at each institution to repeatedly obtain separate approvals, conduct multiple training programs, institute tailor made study protocols and create multiple administration models for a single study.
By working with ARC a study initiated by one institution will be very easily replicated at partner institutions and be governed via a central command structure forging both validity and reliability for research outcomes. Strict Protocols will be set up to sustain uniformity and success in research.
With India being fast recognized as a Research Hub the growth of ARC is crucial to the future of Funded Multicenter Research at Academic Medical Institutions in India.