JUBILEE-TEMPLE Year 3 !
Each year, the medical students and residents from the Temple University, USA visit Jubilee Medical College, Thrissur, Kerala to revitalize academic relationship and to engage in dynamic experiences with world-class faculty and an elite group of peers. EMA under the INDUSEM collaborative has once again facilitated this academic exchange program for the 3rd consecutive year and achieving exponential success yet again. The Annual Summer Session combines the resources of Temple University, USA with the close-knit community of Jubilee Mission Medical College& Research Institute, Thrissur for a period of 3 weeks.
The valuable time was utilized to catalyse the academic relationship with active involvement in Initiatives. Providing high-achieving students with a challenging academic experience from various departments of Jubilee Mission Medical College helped establish an International professional network. This year more emphasis was given to Work Based Learning (WBL), Problem Based Learning (PBL), and hands-on learning practice which has already gained popularity. The students spent their time on observing the clinical care of the patients, participating in grand rounds and clinical case discussions. There were sessions on POCUS, Snake bite, toxicology and tropical disease and highlighted the importance of strategic thinking, analytical skills, problem solving capability, team/collaborative skills which could help the students to diagnose problems, apply knowledge, propose solutions, and design and implement those solutions, often as a team member.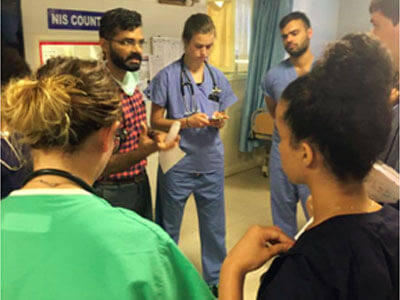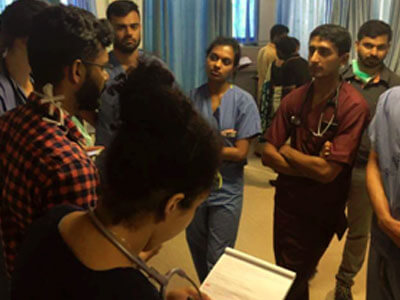 Apart from academic sessions, for many students, this was an opportunity to spend an extended period of time immersed in a culture other than their own. This might simply be for the pleasure that comes from encountering new experiences and perspectives.
"Forging academic networks globally remains the key to propagate Quality Medical Education Internationally" remarked Dr Sagar Galwankar, CEO INDUSEM
Like the Triple Helix Model in Higher Education, where cooperation between university (students, researchers), government and educational institutions is necessary to find relevant real life problems and practical learning context, INDUSEM will now push for more colleges to incorporate the Triple Interaction Model of International Education Exchange with an aim of "innovate the innovation"
INDUSEM foresee the expansion of this model to Basic Science Research, Public Health and Nursing Care too as we continue to befit the new mantra "Make in India"…Indians are already on that path !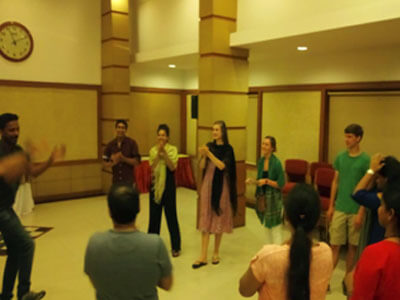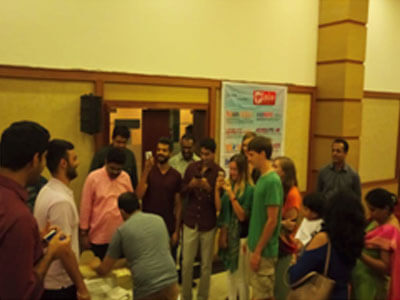 About INDUSEM
The INDUSEM mission is to envision and implement the future of Patient Care across the world. The partnership brings together Expert Educators, Inquisitive Innovators and Physicians supporting Safe Patient Care across India, United States and the World. INDUSEM is the Top International Partnership across the World and brings together Institutions, Individuals and Initiatives focused on improving patient care globally. Till date INDUSEM has reached over 50,000 Experts and its reach continues to grow daily. For more information, visit www.indusem.org
About the Temple University School of Medicine
Temple University School of Medicine (TUSM), located on the Health Science Campus of Temple University in Philadelphia, PA, is one of seven schools of medicine in Pennsylvania conferring the doctor of medicine (MD) degree. It also confers the PhD (doctor of philosophy) and MS (master of science) degrees in biomedical sciences, the MA (master of arts) in Urban Bioethics, and dual degrees of MD/PhD, MD/MPH (master of public health), and MD/MBA (master of business administration). For more information please visit http://www.temple.edu/medicine
About the Jubilee Mission Medical College and Research Institute (JMMCRI)
Located in Thrissur, Kerala and lovingly nick-named by the people, "POOR MAN'S HOSPITAL", the Jubilee Mission has a specific mission evident in the motto, "Service with love". Instead of taking 'extra charges' from the patients, we take 'extra care' to see that the poor patients, irrespective of cast and creed are given special consideration and concessions. We spare competition to share competence and JUBILEE MISSION is an all-human's heaven. It has a vibrant teaching environment for medical students and post graduates and provides care to thousands of patients every year. JMMCRI is one of the key partners of INDUSEM. For more information please visit http://jubileemissionmedicalcollege.org/index.html